"Next level creepy": Man's chilling find in ancient farmhouse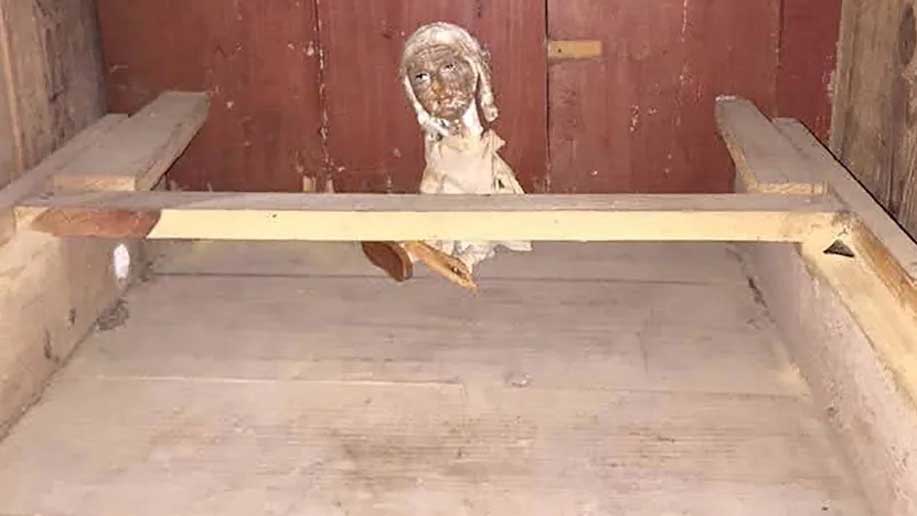 A man has made a creepy discovery after moving into a 200-year-old farmhouse.
"Found this behind a drawer in a built-in cabinet the day we moved into our 200-year-old farmhouse," he wrote in a post on Facebook.
"Currently sealed in a crate and locked in the shed.
"I've read enough Stephen King to know that if we threw it out it would just come back."
The man found what looked like some kind of doll or marionette.
His feelings were shared by others who saw the post.
"Haunted. Definitely haunted," one woman commented.
One man suggested keeping the doll in concrete "just to be safe" while others called it "next level creepy".
Image: Facebook