Doctor evicted from home over coronavirus fears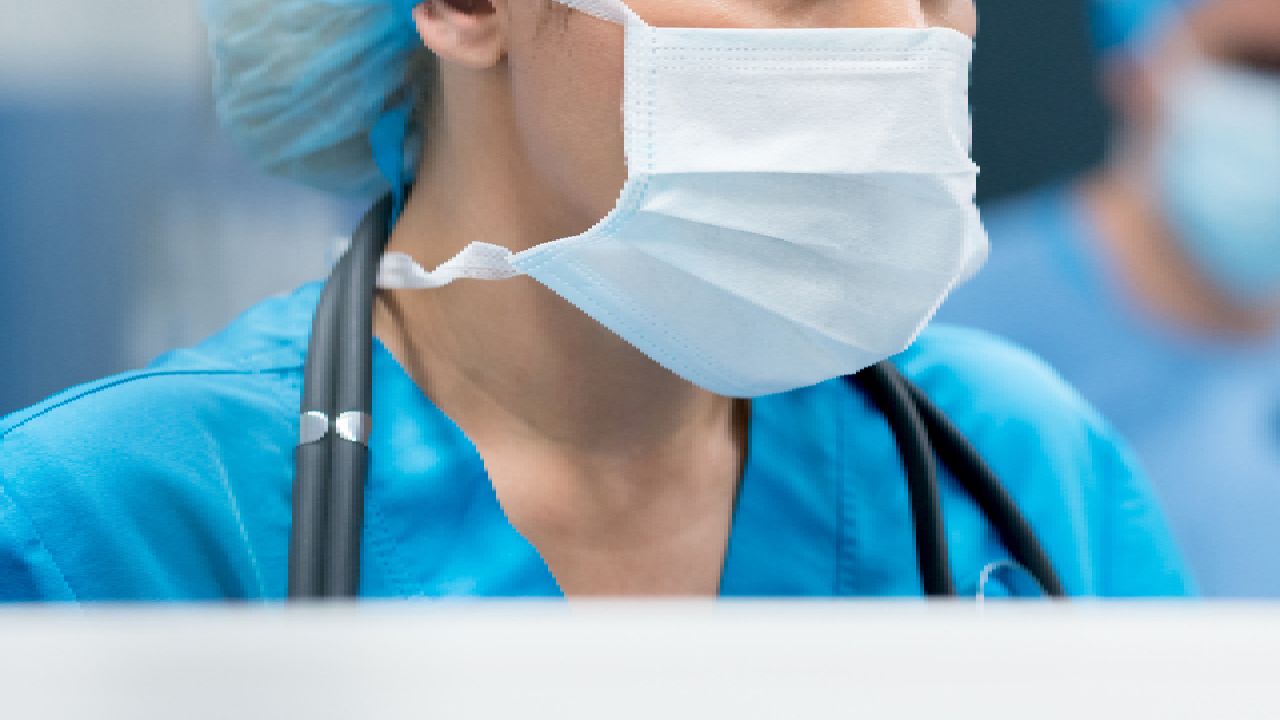 A Queensland doctor has been evicted from her sharehouse after she refused to stop working.
Hannah*, a doctor specialising in anaesthesiology, was working a 10-hour shift at a hospital near Brisbane when her landlord sent her a text message asking to talk about "isolating the house".
When she called her landlord after the shift, she was told she had to either stop working or move out.
"He essentially said I could either stop working or I had to move out as soon as possible," Hannah told the ABC.
"He felt that I was at high risk of being exposed and thus bringing COVID-19 back to the house, I suppose."
One of the text messages from the landlord read: "If you opt to stop work and isolate with the girls there is no need to move…"
The landlord's announcement came a day after Prime Minister Scott Morrison announced a six-month freeze on evictions.
Hannah said she was at the time helping out at the intensive care unit with one patient had COVID-19, but she did not have direct contact with the patient.
"We are helping to provide a service through the COVID-19 crisis. So, I don't think it's fair to stop me helping with the delivery of that service because of his desire to protect the house," she said.
"It doesn't seem that he quite made the connection that if he came in with a serious infection, it'd be people like me at work who would be looking after him and making sure that he got through that."
When Hannah told her landlord she was considered an essential worker and could not find a new residence due to having to work overtime, he said he was "very understanding" but maintained that he needed the house "isolated".
The landlord said she should cook, shower and brush her teeth at work and remain only in her room when at home. He also offered to help her look for a new place and asked if the hospital could provide her with accommodation during the pandemic.
Hannah went on to contact a property lawyer who drafted a letter informing the landlord of the Prime Minister's eviction moratorium, which was met with "a lot of anger".
Hannah said the landlord's daughter, who was also her housemate, told her she was not wanted at the house.
"She said, 'stay if you want, but I'll make sure it's not pleasant for you'."
Hannah left the residence two days after the first text. She stayed at a motel which her hospital put up for one night and moved to her colleague's accommodation the next day.
According to the Residential Tenancies Authority, property owners and managers who are not "significantly impacted" by COVID-19 should continue to honour their responsibilities under the Residential Tenancies and Rooming Accommodation Act 2008.
Join Over60
Join our community of over 400,000-plus members today and get the latest Over60 news, offers and articles.
Get all the latest Over60 news, offers and articles.