Wed, 27 Jun, 2018Danielle McCarthy
7 creative uses for wallpaper around the home
Wallpaper has been back en vogue for years but interior design lovers are still pushing the boundaries of what you can do with it far past the standard feature wall.
From covering the stairs to using it as art, here are seven creative things you can do with with wallpaper. 
1. On the stairs
Take your entryway to the next level by installing wallpaper on your stairs. Either install a variety of geometric patterns or transform your stairway into a piece of art by choosing a pattern that is revealed to be a floral or abstract image from a distance.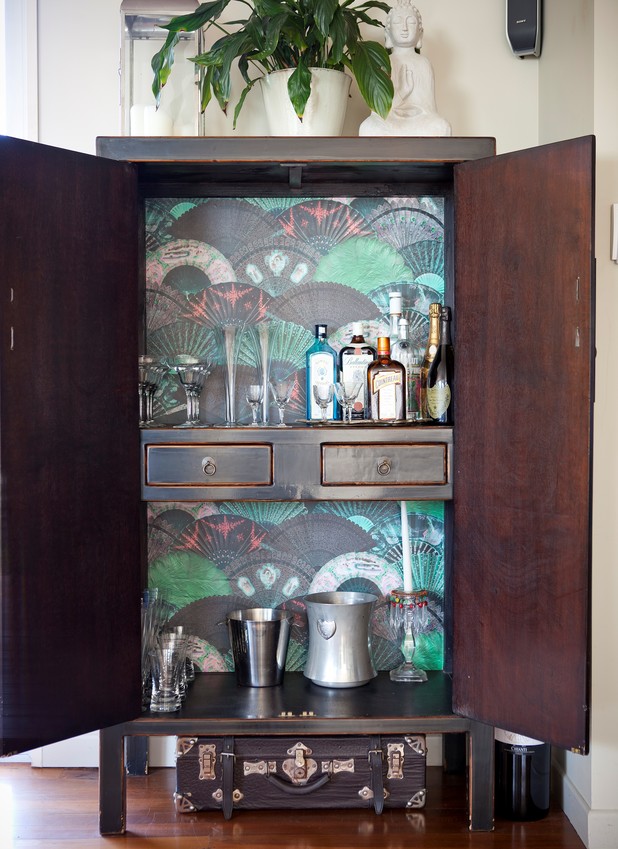 2. Upcycle old furniture
Wallpaper can be used to upcycle tired and old furniture. All you need to do is wallpaper the back of a cabinet, bookshelf or even a set of shelves and voila.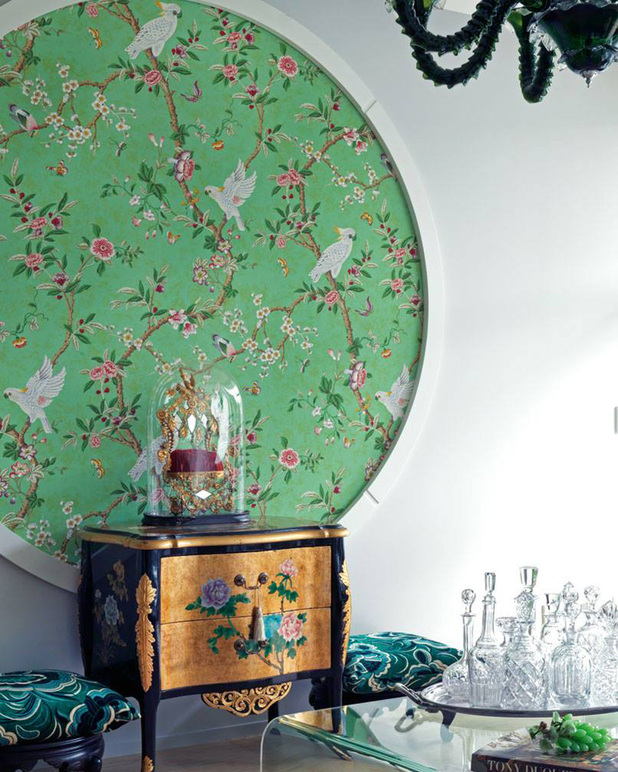 3. As a piece of art
Interior designer Daniella Norling created a unique piece of artwork in her living room by installing a bold piece of wallpaper - Kanchou by Brunschwig & Fils - in a circular frame. 
Norling isn't the only one who has begun to think of wallpaper as art.
"The lines have become blurred between art work and wallpaper art, which is often large-scaled art, such as a mural," Annabel Taylor of The Paper Room said. "A bold wallpaper or mural can make a great design statement that completely transforms a space. The key is not to have the design elements in your room fighting each other; rather they should be in harmony in terms of colour and pattern."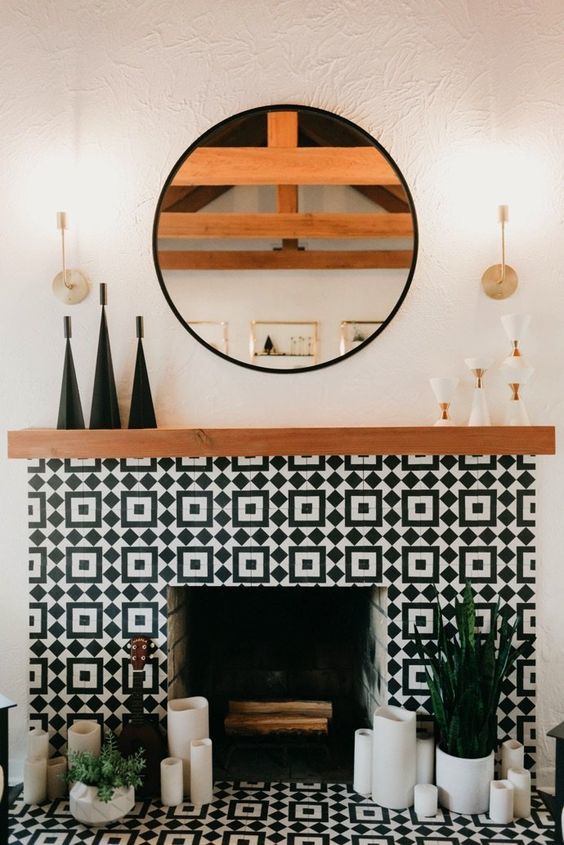 4. On a fireplace
Make your fireplace the focal point of a room, even when it isn't in use, by wrapping it in bold wallpaper. For a modern touch, opt for a geometric pattern.
5. As a kitchen splashback
Renters rejoice. Give a tired kitchen a spruce without having to make any costly or permanent changes by installing removable stickers that resemble a tiled splashback.
If you're looking for a more permanent solution, you could install wallpaper behind a piece of glass, but the experts say that this won't last in the long-run.
"Sticking up wallpaper behind a piece of glass may look okay to begin with, but often moisture will get in behind the glass, bubble and create issues," Lucy Gauntlett of Lucy G Splashbacks told NZ House & Garden.
6. On the ceiling
Give any room a dose of wow-factor by installing wallpaper on the ceiling. 
Wellington-based accountant and statement ceiling fan, Nicola Koptisch, said giving your your fifth wall some TLC is the perfect way to give a dull room an eye catching transformation.
"I believe ceilings are just as important as the walls and furniture. A stunning ceiling can completely transform a space," Koptisch said.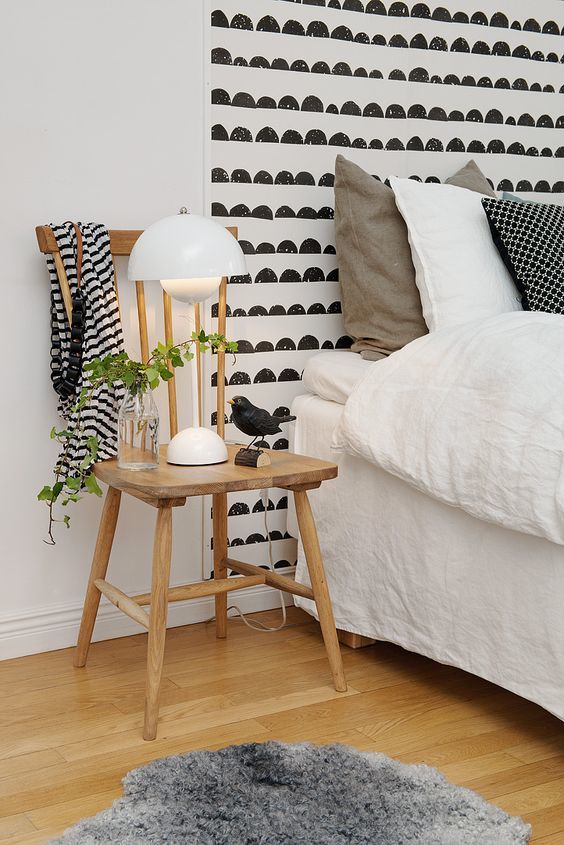 7. As an alternative headboard
Not a big fan of headboards but don't want to be stuck with a plain wall behind your bed? Install a framed piece of wallpaper behind your bed instead. Opt for removable wallpaper as this will allow you to switch to a different style of paper without causing any damage.
Republished with permission of Stuff.co.nz.