Sydney restaurant refuses to remove "offensive" viral Facebook post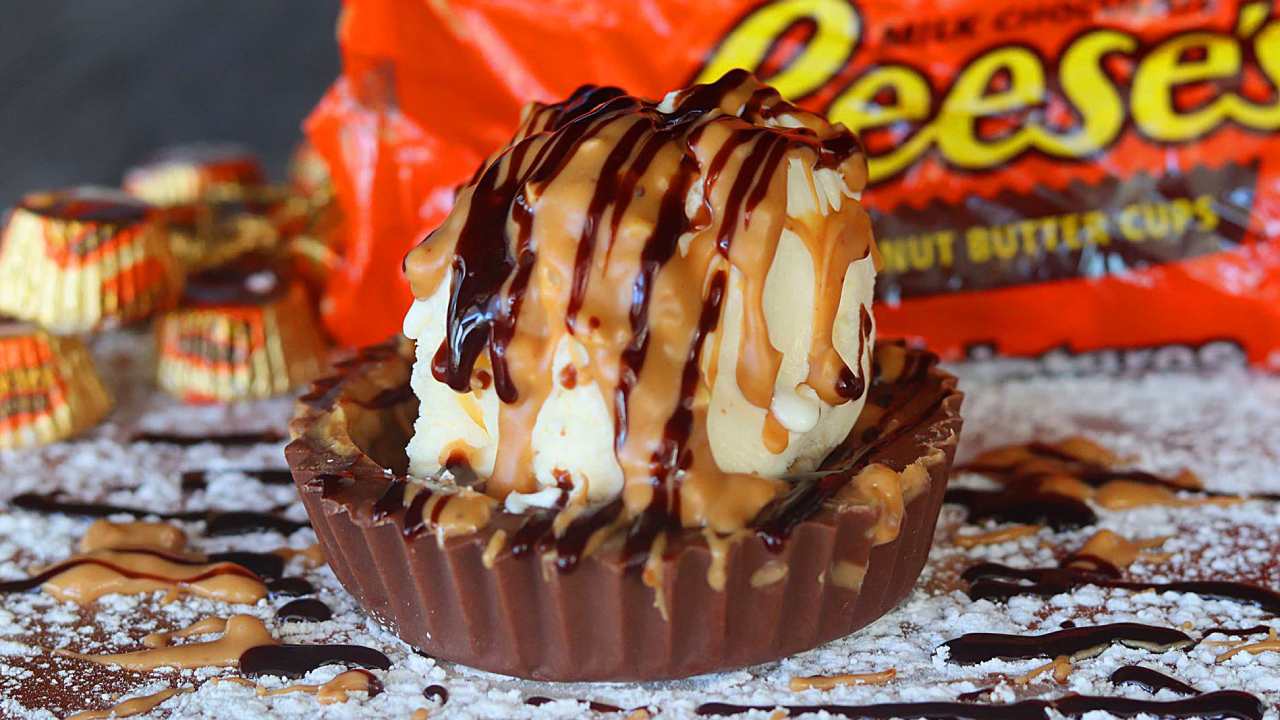 A burger restaurant in Western Sydney has doubled down on a controversial Facebook post promoting its new dessert after thousands of people signed a petition to have it removed.
Downtown Brooklyn in Penrith has come under fire after it posted a promotion for its peanut butter and chocolate dessert Reese's Bowl on Tuesday.
"Get those Epipen's ready, because this is going to be worth it!" the post read. "Loaded with Ice Cream and drizzled in Peanut Butter and Chocolate, it sure screams, get me to the hospital ASAP!"
The post sparked widespread backlash, with people asking for the post to be removed. "Disgraceful. The people who thought this one up need to visit the emergency department and watch someone having an anaphylactic attack," one wrote.
"This looks absolutely delicious, I would love to tuck into it BUT your choice of words in advertising is horrifying," another commented. "It is not a joking matter and certainly not something to use as an advertisement."
"This is exactly the sort of media that leads to the 'a little bit won't hurt' mentality and lack of care in kitchens that could kill someone. Not an acceptable way to sell desserts," one added.
A day after the promotional post was published, the restaurant issued a response to the criticisms.
"We're sorry people no longer know how to take a joke," the restaurant said, claiming the "boss" also has nut allergy.
"We're sorry our Boss is Anaphylactic. We're sorry her word's that stemmed this post was, '…jab me now and call an ambulance cause I want to try that shit!'. We're sorry she found it highly amusing. We're sorry we won't ever delete the post."
The restaurant also addressed a petition asking it to remove the "offensive" post, which has been signed by more than 3,000 people at the time of writing. "The boss wants to print it out and pin it on her office wall," it said on a Facebook post.
Since then, Downtown Brooklyn's controversial post has made headlines, with features in British and American media outlets as well as KIIS FM's Kyle & Jackie O Show.
"We hope that our lightened dark sense of humour has brought about a new light of understanding allergies and spread the awareness. Whether this has been taken positively or negatively, we did the job to get that global reach," the restaurant wrote.
"P.S. If you actually do have an allergy, and didn't get the joke, please don't eat this."
Join Over60
Join our community of over 400,000-plus members today and get the latest Over60 news, offers and articles.
Get all the latest Over60 news, offers and articles.