Crimpy, Pizza or Barbecue – which is the best?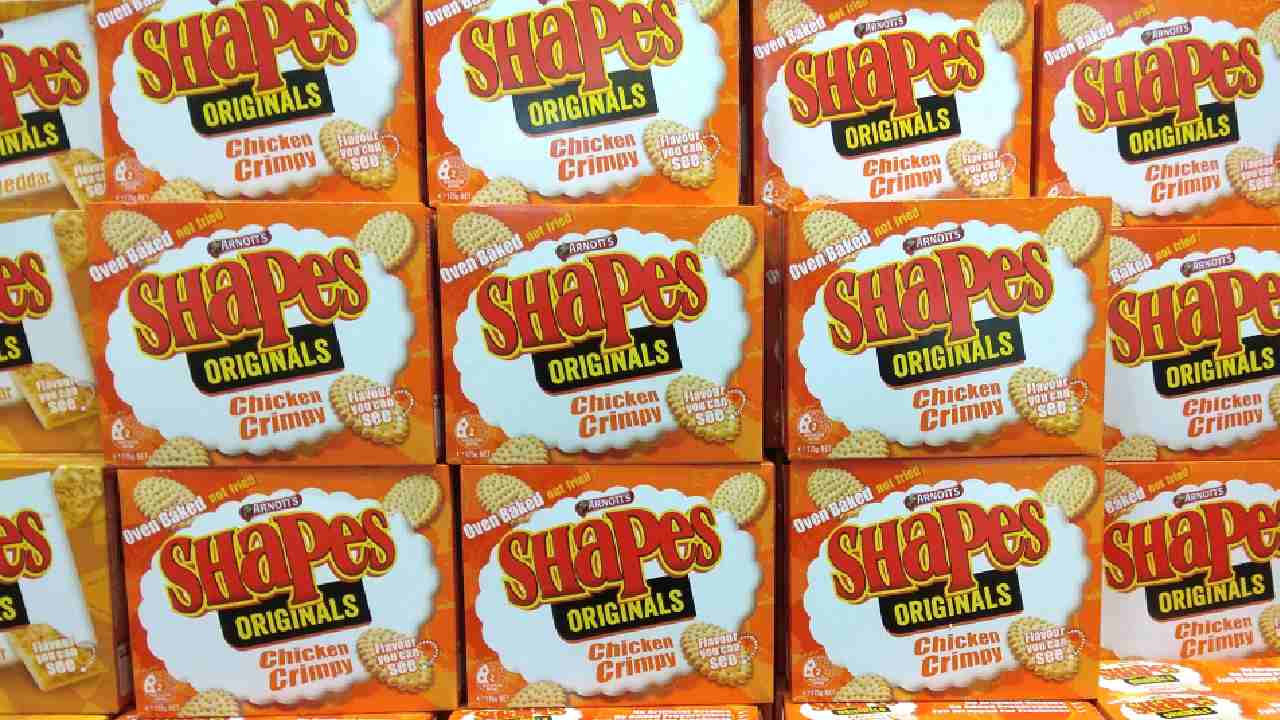 Image: Shutter Stock
Arnott's is not one to shy away from hard truths. At least, that's a conclusion that can be drawn from their latest announcement.
Known for their delectable sweet and savoury treats, a staple as much as Tim Tams in Aussie childhoods is Shapes – the snack that comes in many flavour variations.
The biscuit manufacturer, however, has declared one flavour the ultimate supreme: Chicken Crimpy.
Although there exists discourse and debate online surrounding what flavour of Shapes should have the top spot on the picnic blanket, the company's yearly survey takes no prisoners with its bold results.
Coming in a close second are Pizza Shapes, followed by Barbecue Shapes in third place.
As for who exactly prefers what oven-baked seasoned delight, the research by Arnott's indicates the flavour preference mirrors generational divides.
Both millennials and those from Gen Z indicate they prefer Pizza Shapes over Chicken Crimpy – 29% of millennials that were surveyed said they loved Pizza shapes and only 20% said Chicken Crimpy were their favourite.
Gen Z mirrored millennials somewhat, though the margin of preference was only 6% narrower, meaning only 3% of Gen Z prefer Pizza Shapes to Chicken Crimpy.
Arnott's is nothing if not thorough in its research, having broken down the results on a state-by-state basis.
Those residing in NSW and Queensland both agree Chicken Crimpy belongs in the top spot, but those in Victoria prefer Barbecue Shapes overall.
Aussies in Canberra, however, threw out a real wild card by choosing Nacho Cheese flavour as an equal favourite alongside Pizza Shapes.