Classic lamingtons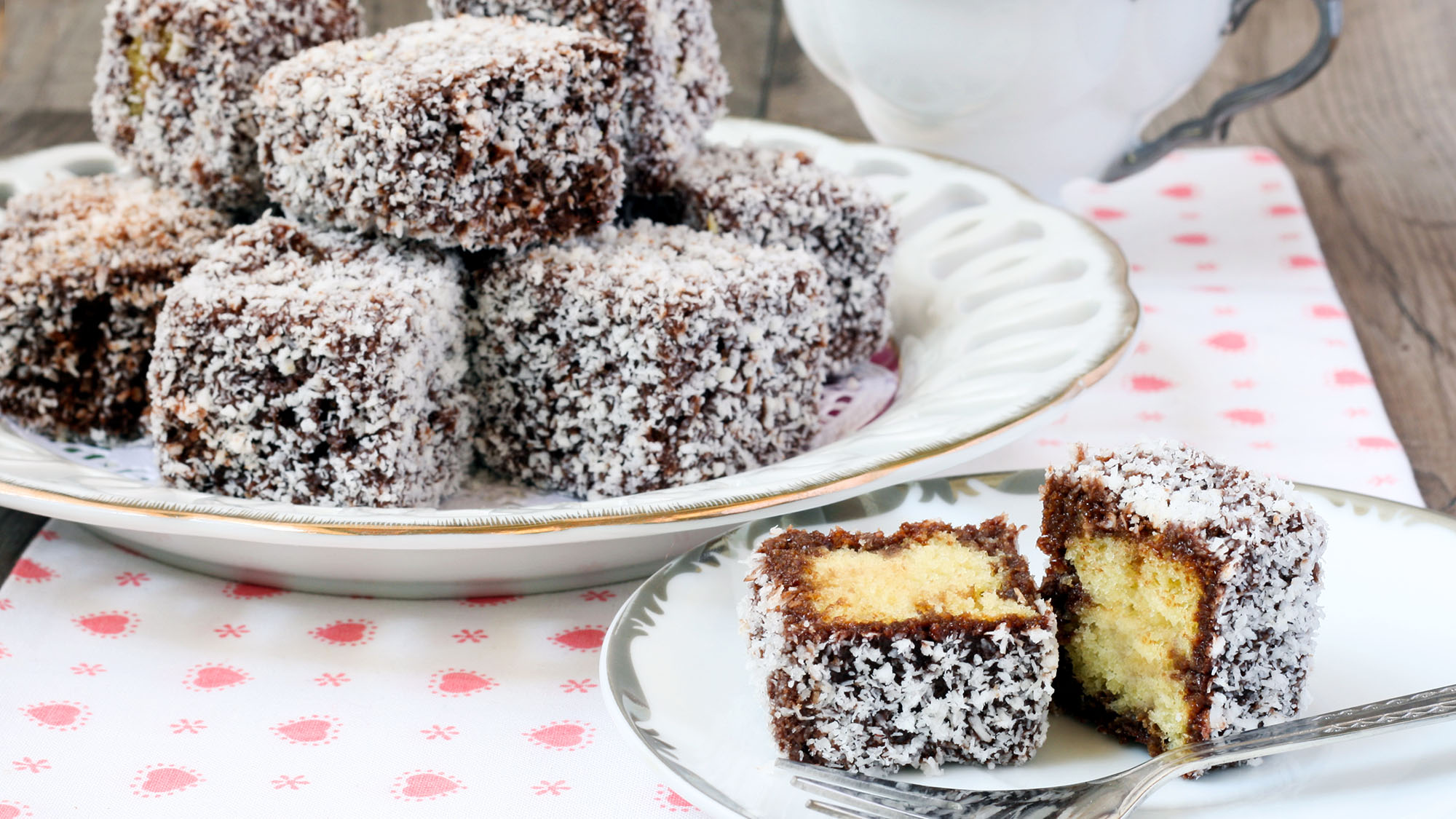 There's a reason this recipe is an Aussie favourite – it's hard to resist the light and fluffy much-loved classic.
Top tip: The cake is easier to handle if it is made a day ahead or refrigerated for several hours.
Ingredients:
4 eggs
⅔ cup caster sugar
1 cup self-raising flour
¼ cup cornflour
25g soft butter, chopped
⅓ cup boiling water
3 cups desiccated coconut
Chocolate icing
4 ⅔ cups icing sugar mixture
½ cup cocoa powder
20g soft butter
¾ cup milk
Method:
1. Preheat the oven to 180°C. Grease and flour a 20cm x 30cm lamington pan, line base with baking paper.
2. Beat the eggs in a small bowl with an electric mixer until light in colour. Gradually add the sugar; beat for about eight minutes or until the mixture is thick.
3. Meanwhile, sift the flour and cornflour together three times. Combine butter and boiling water in a small heatproof bowl.
4. Transfer the egg mixture to a large bowl. Sift the flour mixture over the egg mixture; using a balloon whisk or a large metal spoon, gently fold the flour into the egg mixture, then fold in the butter mixture.
5. Pour mixture into prepared pan. Bake in a moderate oven for about 25 minutes or until sponge springs back when touched lightly in the centre and comes away from side of pan. Turn cake onto a wire rack to cool.
6. Cut cake into 20 even pieces.
7. To make the chocolate icing, sift the icing sugar and cocoa into a large heatproof bowl; add the butter and milk; stir over a medium saucepan of simmering water until icing is smooth and thick enough to coat the back of a spoon. Divide icing mixture into 2 small bowls.
8. Place coconut in a shallow bowl.
9. Using a large fork, dip each piece of cake briefly into icing until cake is coated in icing. Hold over bowl to drain off any excess. Dip half the cake pieces in one bowl of icing and the other half in the second bowl of icing. If the icing becomes too thick, stand it over hot water while dipping, or reheat gently with a touch more milk. If necessary, strain the icing into a clean bowl.
10. Toss cake gently in coconut. Transfer cake to a wire rack; stand until set.