Never-before-seen footage of Prince George will warm your heart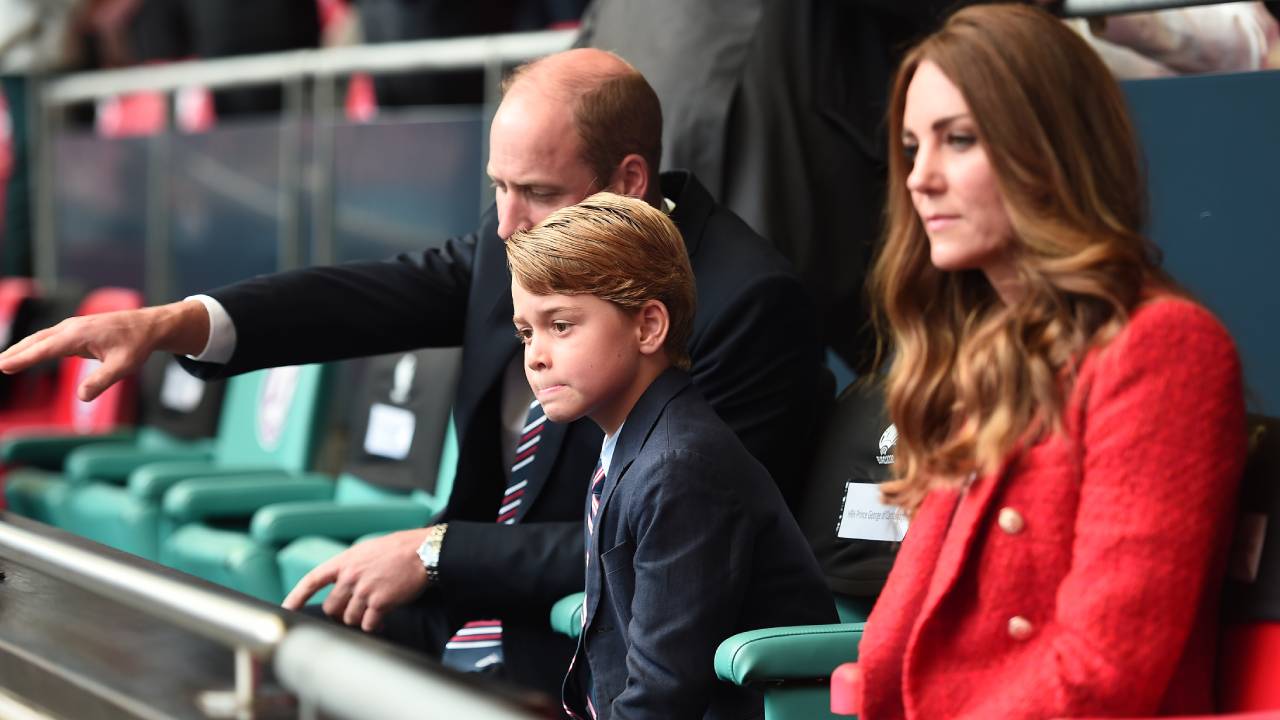 A sweet family moment between Prince William, Duchess Kate and Prince George is going viral on social media, thanks to royal fans who can't get enough of the video.
As the Duke and Duchess of Cambridge attended the Euro2020 final with Prince George in tow, the seven-year-old was clearly upset when his team lost in front of his very eyes.
He needed some support from his father, some that Prince William was all too happy to give, with a comforting touch on the shoulder.
Duchess Kate also comforts an upset Prince George by taking his hand and giving him a hug.
View this post on Instagram
The footage was shared by an England fan, Daniel Ingram, saying that he was "so fortunate" to capture the moment.
Despite the disappointing outcome of the match and seeing an upset Prince George, royal fans were thrilled at the royal's appearance at the match.
The Cambridge children have rarely been seen out in public over the last 18 months due to the coronavirus pandemic and the Cambridges' started doing royal engagements virtually instead of in public.
Unfortunately, Princess Charlotte, 6 and Prince Louis, 3, didn't attend the match and the only glimpses of the younger Cambridges that fans have seen are in portraits and videos.