Heartbroken son speaks out after Ruby Princess cruise ship death: "We're just extremely mad"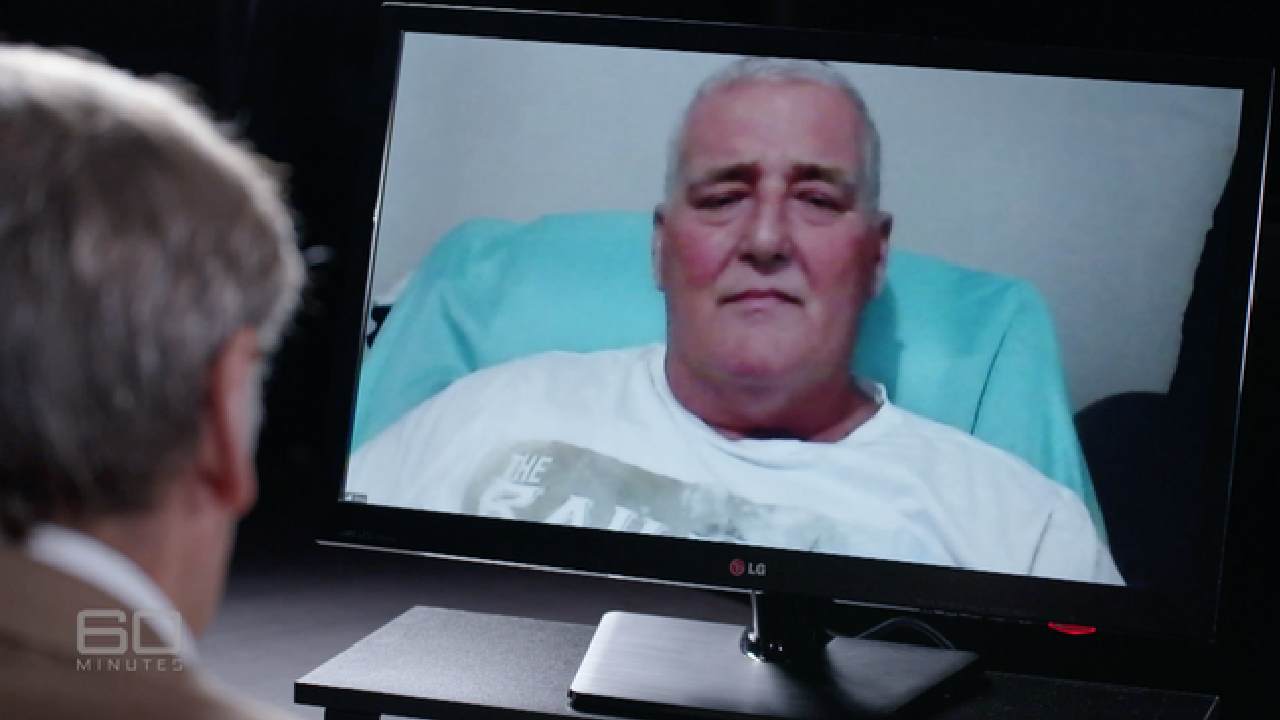 The Ruby Princess cruise ship quickly became a coronavirus hotspot with deadly consequences after eleven passengers passed away.
Tasmanian man, 81-year-old Leonard Fisher was one of the victims who lost his life to the virus after boarding the cruise ship and his heartbroken son, Greg has spoken up about the horrific ordeal.
Speaking to 60 minutes, Greg said he wished he'd done more to convince his father out of leaving for his trip but his dad convinced him that if there had been anything wrong on the ship, Princess Cruises would have cancelled the cruise.
"He said at my age, I'll probably never get a chance to do another trip like this again," Greg told Bartlett.
However, as time went on Greg noticed his dad become increasingly more concerned throughout his trip.
"He said that he had a gentleman sitting beside him that was coughing and coughing, and coughing, he had his hand over his mouth, and he was quite concerned about that," Greg told 60 Minutes.
"He did say that if he was aware that how bad this virus was, and if it was on the ship, he would never have got on the ship."
Greg told Channel 9 both he and his dad had trusted the cruise line company as "At no stage were the passengers told that there was a possibility of coronavirus on that boat. They were unaware of any sickness that was on that boat, it was just so wrong,"
Np passengers were told that in fact, 104 people on board were sick with respiratory infections and 15 had to be swabbed by the doctor onboard due to his fear of suspected COVID-19.
Cruise passengers Gary and Kelly Callaghan expressed their frustrations that they were not warned that the disease had made its way on to the ship.
"We are extremely mad, sad and cranky that we weren't told that somebody potentially had it on the ship. We're just extremely mad that we weren't told anything," she said.
Neither Kelly or Gary were tested upon departure but instead were ushered quickly off the ship and were allowed to return into their communities and back to their homes.
It is possible thousands were infected.
"We were all expecting to be tested when we got off just to be sure, to be safe, you're letting us out in the public around people and nobody tested us and I really think that was disgraceful," Gary said.
NSW Health deemed that the ship was a "low risk setting", despite being told there were 15 passengers who had been swabbed for coronavirus.
2700 passengers were disembarked without being tested.
There are 600 cases of coronavirus linking back to the ruby cruise ship and 11 deaths.
The Ruby Princess is now the largest single source of COVID-19 deaths in Australia.