Dogs may be able to 'sniff out' coronavirus, study hopes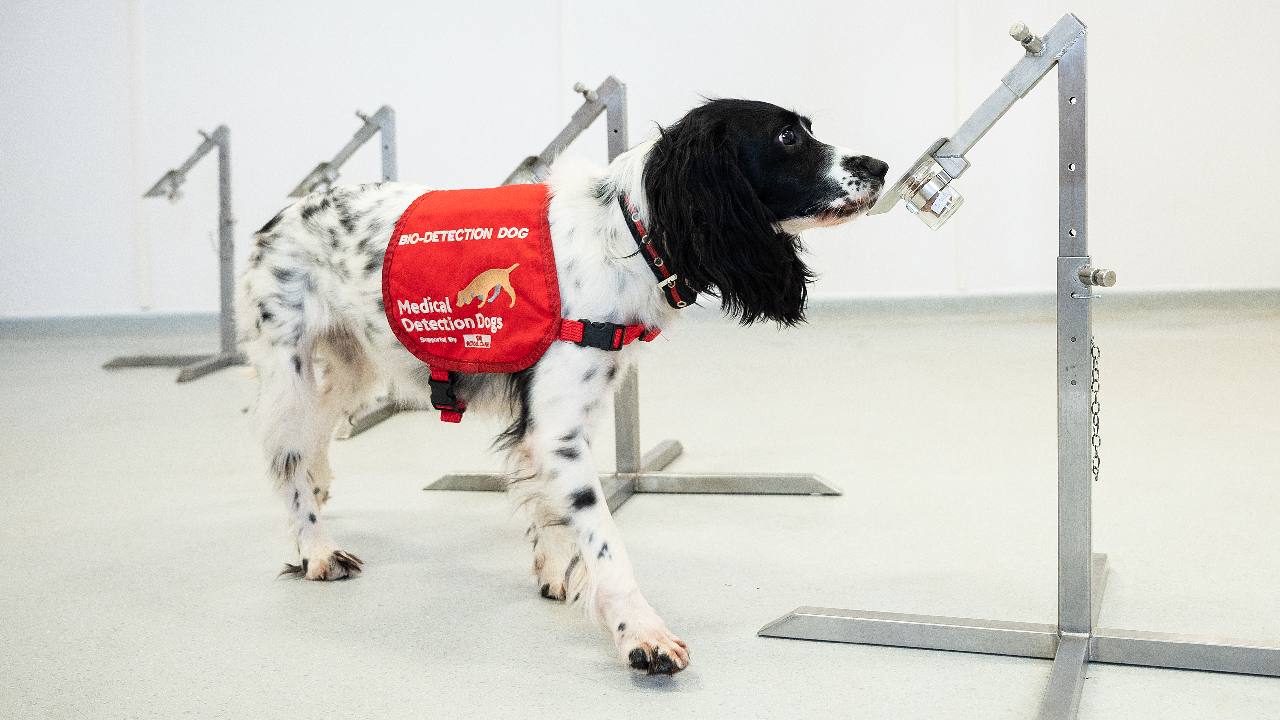 Researchers are launching a trial to see whether dogs can sniff out coronavirus in humans before symptoms appear.
Dogs at the Medical Detection Dogs charity have already been trained to detect odours of malaria, Parkinson's disease and certain cancers – and a new study will explore whether the Labradors and cocker spaniels can spot COVID-19 in people.
The first phase of the trial will be led by the London School of Hygiene and Tropical Medicine in collaboration with the charity and Durham University. It has been supported with £500,000 of UK government funding.
Six medical sniffer dogs will be trained through identify the virus on odour samples collected from coronavirus patients in London hospitals. The training could take six to eight weeks, the charity said.
"Our previous work has shown that malaria has a distinctive odour, and, with Medical Detection Dogs, we successfully trained dogs to accurately detect malaria," said Professor James Logan, the project's lead researcher and head of the department of disease control at the London School of Hygiene and Tropical Medicine.
"This, combined with the knowledge that respiratory disease can change body odour, makes us hopeful that the dogs can also detect COVID-19. If successful, this approach could revolutionise how we detect the virus, with the potential to screen high numbers of people."