Check out some of the 2021 Wildlife Photographer of the Year winners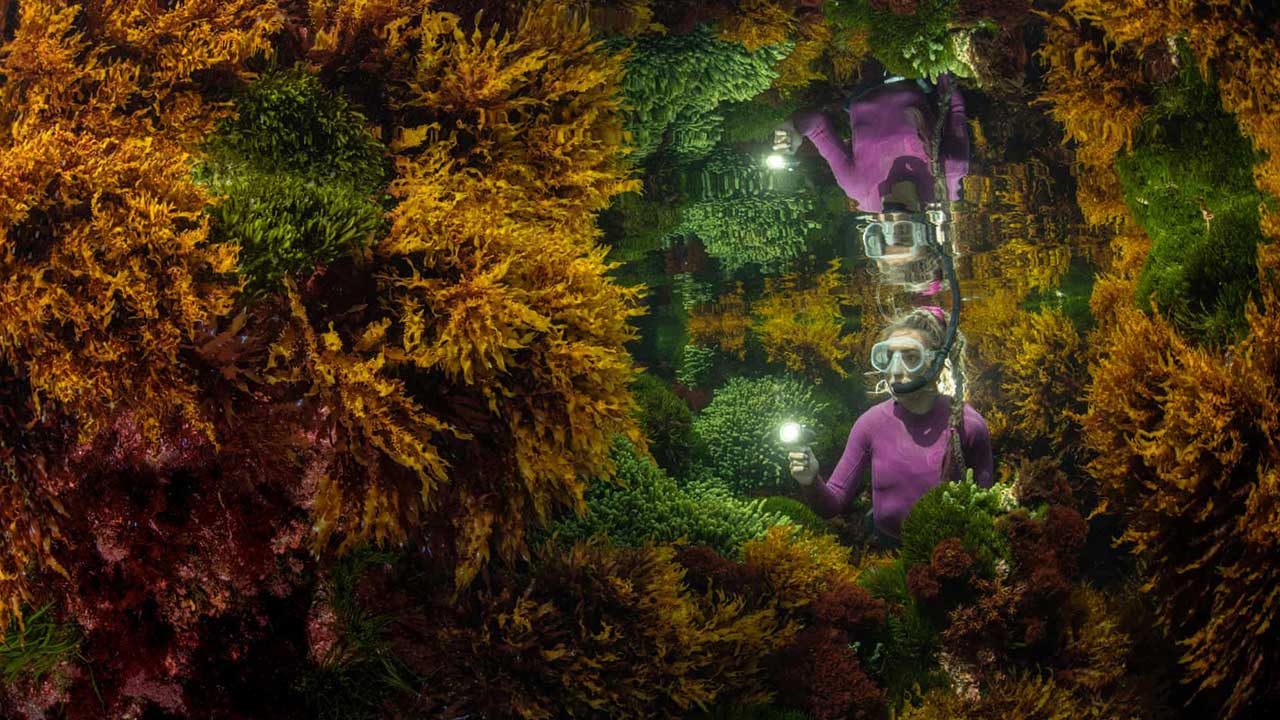 Scroll down to view the gallery below
The winners of the annual Wildlife Photographer of the Year competition have been announced, and the photos are predictably stunning. The competition has been held by the Natural History Museum in London every year since 1965, with categories for children and teenagers as well as adults.
Without further ado, here are some of our favourite winners from this year's competition.
Winner, plants and fungi (main image, featured above): Rich reflections, by Justin Gilligan, Australia
Winner, behaviour: birds: The intimate touch, by Shane Kalyn, Canada
Winner, 11-14 years: Sunflower songbird, by Andrés Luis Dominguez Blanco, Spain
Winner, oceans: the bigger picture: Nursery meltdown, by Jennifer Hayes, US

Winner, urban wildlife:

The spider room, by Gil Wizen, Israel/Canada

Winner, behaviour: mammals:

Head to head, by Stefano Unterthiner, Italy
Winner, 15-17 years: High-flying jay, by Lasse Kurkela, Finland
Winner, rising star portfolio award: Cool time, from land time for sea bears, by Martin Gregus, Canada/Slovakia

Adult Grand Title Winner:

Creation, by Laurent Ballesta, France

Young Grand Title Winner:

Dome home, by Vidyun R Hebbar, India
You can view all of the winning entries
here
.