Adorable first image of Tony Abbott's new grandson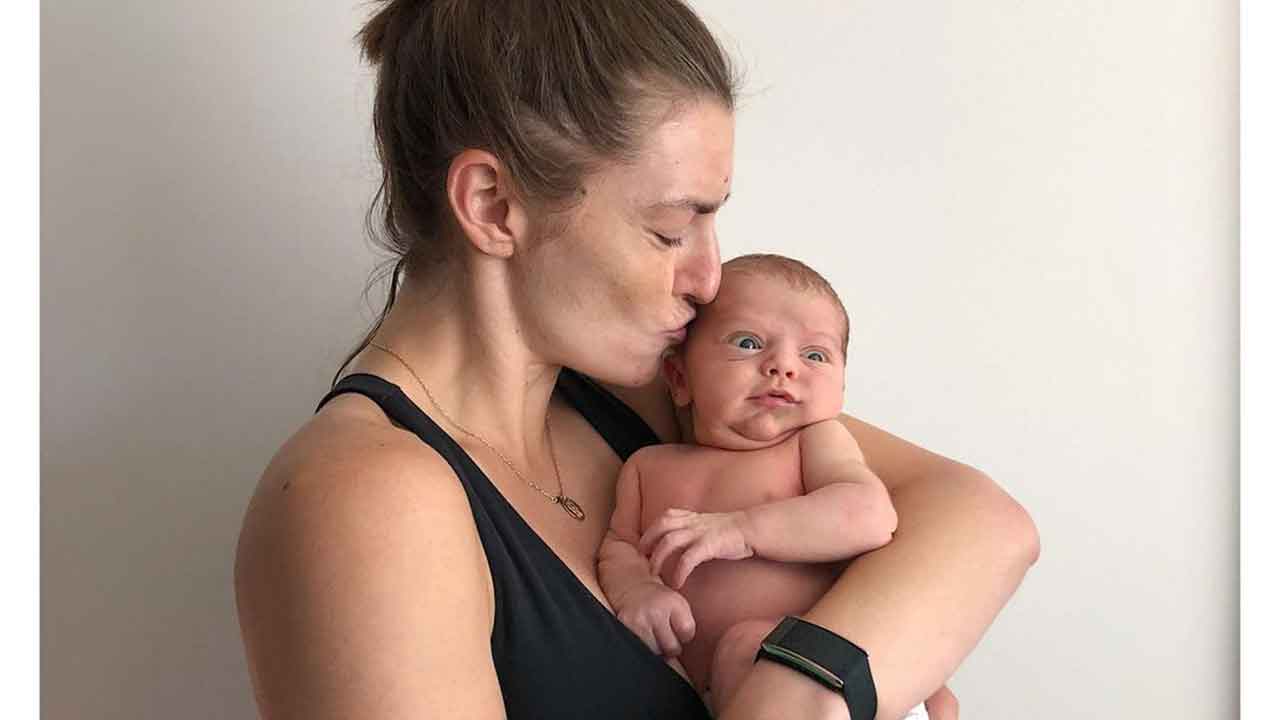 Frances Loch, Tony Abbott's daughter, has shared adorable photos of her newborn just two weeks after his birth.
"This guy…," she captioned the most recent photo on Instagram.
View this post on Instagram
Frances, who is married to former Olympic rower Sam Loch, previously shared her "intense" experience while giving birth and how it was all "forgotten" when she met her newborn son.
"Birth was intense and incredible. Every part that was difficult and uncomfortable was forgotten in the next moment and 100 times worth it because it was bringing him closer to us," Loch wrote.
"I used my breath and all my strength. I trusted my body, my baby and my team (My ride or die Sam Loch and our amazing doula Kim). Not only was this beautiful nine-pounder born, but also a mother, father, and family."
View this post on Instagram
Frances and Sam announced the birth of Ernest on July 19.
"Tipping the scales at an even 9lb [4kg]. Brought into existence by his mum with nothing but breathing, coconut water and heart," Sam wrote on Instagram.
View this post on Instagram
The couple were engaged two weeks after meeting, and married three months later.
Frances is the second of Abbott's three daughters.
She currently lives in Portland, Oregon, with her husband.
Image: Frances Loch / Instagram