Over60 community reveal the unexpected perks of retirement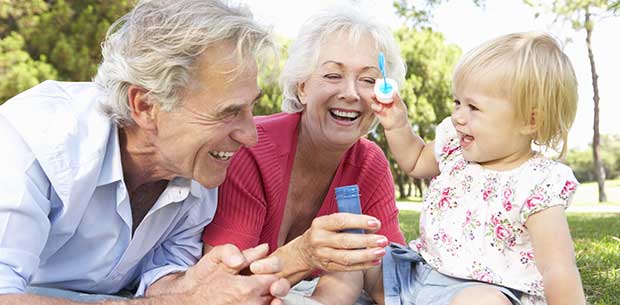 The prospect of leaving your career after decades of hard work can be a daunting one, but we're here to show you why retirement is the beginning, not the end. From travelling and relaxing, to volunteering and bonding with loved ones, there are so many incredible reasons why retirement can be truly amazing.
We asked the Over60 community to share the most surprising perks of retirement. Here's what you said was the best part of this exciting new chapter of life.
"Enjoying my grandchildren, volunteering at my local school twice a week and doing the things I couldn't do while working." – Helen Mary Theresa Angus
"Just being and doing whatever I want, whenever I want – afternoon naps, reading all day long, long walks with the dog… so much to recommend. I love it. There's also gardening, being spontaneous – all because I have the time and freedom." – Jacqueline Limozin
"Not having to go out if I don't want to." – Jean Clawson
"We retired four years ago and have been on the road full time ever since. This is a fabulous country, there's so much to see and enjoy. Loving life!" – Dawn Peterson
"Not having to answer to anyone – makes you realise all the stuff you had to put up with when you were working. We are slowly working our way down our bucket list, it's our time now and we are making the most of it. Plus, we have finally learned how to say 'no.'" – June McDonough
"We use our retirement to travel Australia and cruise here and overseas. It pays to have super so you don't have to rely on the pension." – Denise Coles
"I'm able to do many hobbies and things I never had time for. I'm so busy in retirement I have no idea how I ever found time to work. The trick is retiring early enough while you still have good health to best enjoy everything you want to do." – John Brown
"Two-hour breakfasts reading the paper, for starters." – Barry Horan
"For me, it is just nice not having to get up early, put on a uniform and go to work. I love having the freedom to do as I please and spend a lot more time with the grandchildren. I love retirement – I'm on the pension, have a mortgage and yet I'm still content. It's not how much you get, it's what you do with it." – Margaret Lambie
"Mid-week quiet times at camp grounds and tourist attractions, plus no line-ups for facilities as on weekends." – JanWayne Richo
"Finally having the freedom to do a very long and convoluted lap around Australia in our caravan, going wherever the mood takes us for however long we need. Oh, and learning to play the guitar." – Nancy Duxbury
"Just smelling the roses and taking it day by day. Some days busy, some lazy, but always something to do." – Christa Caldecott
"Not sitting in traffic jams going to and from work. Instead, I read my paper whilst drinking a nice cup of coffee and let the world go by." – Adrian Price
This article has been sponsored by AustralianSuper Pty Ltd ABN 94 006 457 987, AFSL 233788, Trustee of AustralianSuper ABN 65 714 394 898. For more information about AustralianSuper, please visit

australiansuper.com.

The views expressed are those of Over60 and not AustralianSuper, and the interviewees made their comments based on their particular circumstances.
MREC-TAG-HERE
Join Over60
Join our community of over 400,000-plus members today and get the latest Over60 news, offers and articles.
Get all the latest Over60 news, offers and articles.