Jelena Dokic's heartbreaking post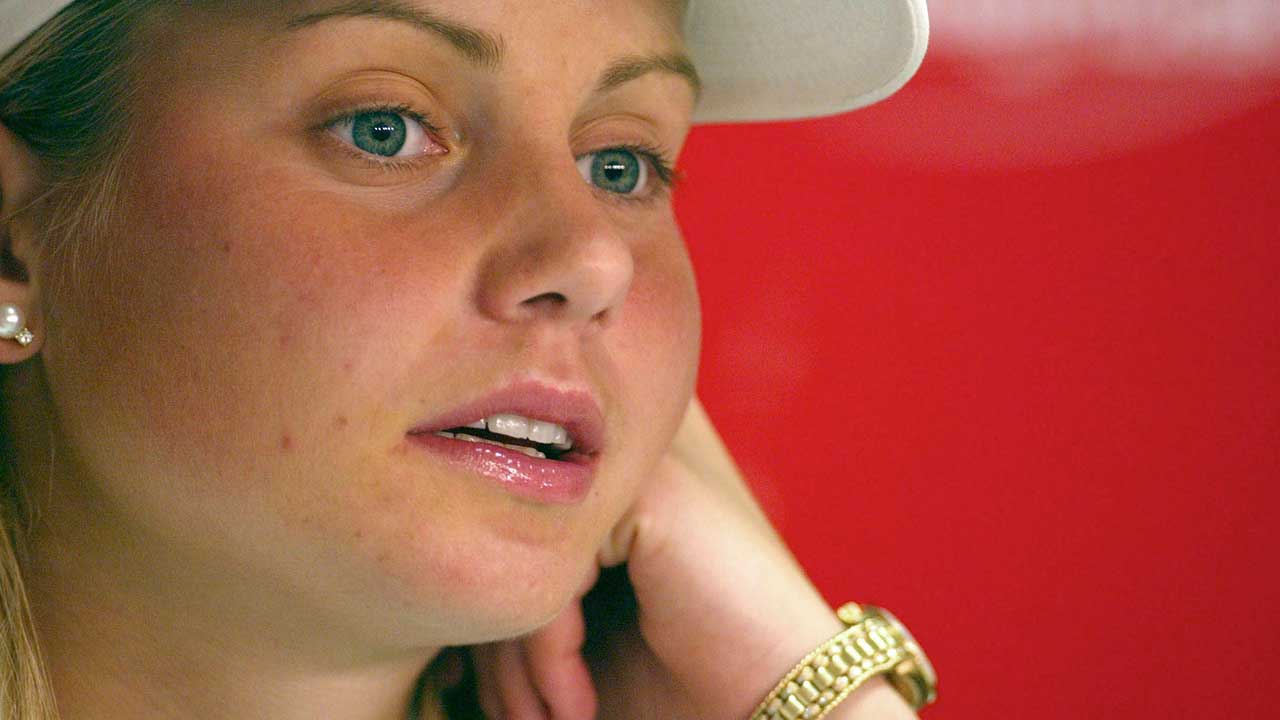 Over the weekend, former tennis champion Jelena Dokic shared a heartbreaking message to Instagram in honour of World Mental Health Day. The 38-year-old shared a photo taken of her as a teenager, accompanied by a caption detailing her own struggles with mental illness and encouraging people to support those in their lives working to manage their mental health.
View this post on Instagram
The photo was taken at the 2000 US Open, when Dokic held a post-match press conference hours after her father was removed from her match by security while shouting curses and insults.The caption reads, "This photo brings up a lot of sadness and pain and was taken during a period of my life where I was experiencing depression,anxiety and PTSD. Only a few years later I almost ended my life. Today I am in such a different space. Having gone through many personal challenges and come out the other side, I know how important it is to check in on people around you. I know that not everyone is fortunate enough to get through difficulties like I have. That's why today is so important to raise awareness globally of mental health issues and mental illness.
"It might not seem like a big deal but for anyone facing mental health struggles, just knowing that someone cares for you really does make a world of difference. I know how important it is to check in with family, friends or anyone struggling. I struggled immensely and wish more people would have checked in on me. So please show support and be kind because you never know what someone is going through and what battle they are fighting.
Sometimes people underestimate the power of sending a text or making a phone call. It doesn't take a lot of time and effort and it might not seem like a big deal but it really can and does have an enormous impact. I know it always has and does for me. On every level, we need to have more open conversations about mental illness. So take care of yourself and take care of others on this very important global day.
There is a lot we can do for ourselves as well as others:
Call friends, family and those struggling and tell them you're thinking of them.
Send a bunch of flowers to someone who might be struggling.

Write down what you're grateful for.

Look after your body and try to be active.

Reach out for professional help if you need it.
Sending you all so much love and especially to those out there struggling. Just know that you are not alone. If you or anyone you know needs help, contact Lifeline on 13 11 14."
View this post on Instagram
Dokic has previously gone into detail about her struggle with mental illness in her autobiography, Unbreakable, released in 2017. In it, she revealed she had been abused by her father from the age of six, and suffered physical abuse almost every time he was unhappy with how she had played. Her book included many other disturbing revelations, including the fact she was made to try and find a place to sleep somewhere at the Wimbledon courts after her semi-final loss in 2000, when she was told she was not allowed to sleep in the family hotel room.
Dokic says she has given up on ever reconciling with her dad, despite holding out hope he would one day apologise. She broke down in tears earlier this year when discussing how supportive Ash Barty's parents have been of their daughter, saying after Barty's Wimbledon win, "And as someone who didn't have that support, it is so important. This will set an example for parents in Australia and around the world, not just how to raise a champion but a genuinely wonderful human being."
Image: Danny Gohlke/Bongarts/Getty Images