"I didn't feel I was worthy": AFL coach Danny Frawley on his mental health struggle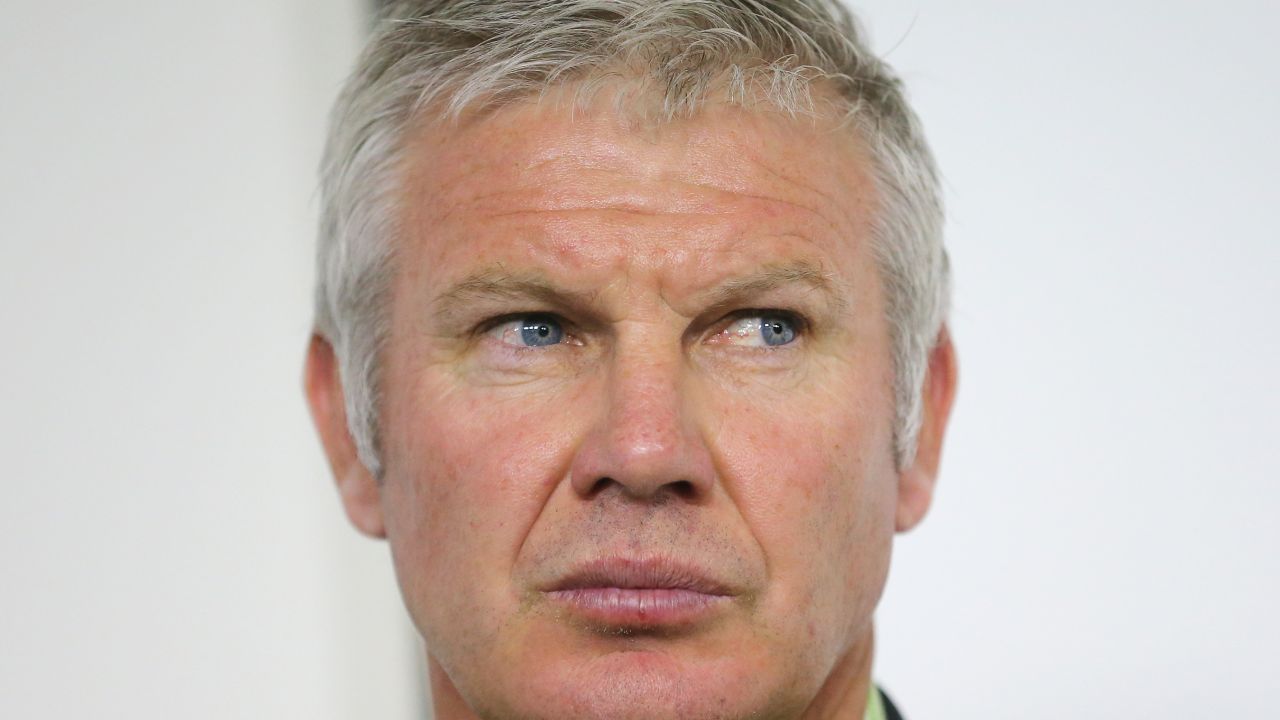 Ten months before his death, Danny Frawley opened up about his mental health struggles.
On an episode of his No Man Should Ever Walk Alone podcast, the AFL star detailed his battle with depression to psychologist Peter Zarris.
"Dramatic changes in mood and behaviour, that was me … isolation, I actually craved it when I was going through my worst," he said.
"Guys would text me, say they'd come around, because they knew I was battling a bit. I'd text them 'come around' and I'd actually pull the shutters down on the blinds … for some reason I didn't feel I was worthy enough."
Frawley recalled how the people around him brushed off his coaching failures by citing his achievement as a player.
"'Danny, the coaching didn't go that well but boy are you doing a great job in the media. You were a captain for nine years out at St Kilda that must have been absolutely outstanding'," he quoted.
"I can remember going to functions and not even having conversations with people – I don't know whether I was just walking around like a peacock – but it was all about what people thought of me. But at the end of the day, it was what I thought about me."
The former St Kilda captain and Richmond coach said he coped with his mental health issues and lack of sleep by turning to alcohol and training.
"That was what I was taught in the past, if you've got an issue work it off," he said. "So I actually did 10 things at once."
He said at one point his wife Anita told him he was no longer the man she married, and insisted he should see a doctor.
"A lot of comedians have depression – and that was me," Frawley said.
"Acting the goat in the media, my wife would say 'gee, you're so vivacious in front of a group, in front of the media and you come home Danny, and you're a different bloke to the one I married'. I'm sure if I didn't go through what I went through, my wife was going to leave me."
Frawley said while perception of mental illness had changed since he began playing football more than three decades ago, it still had a long way to go.
"We're still in this zone of we better hide in the corner, put our head in our hands and think 'oh gee, I hope no one finds out I've got a mental health issue'. The glass ceiling has been cracked but we need to smash it open."
"The fact that it [suicide] is preventable is the most tragic thing," Zarris responded. "I can't emphasise enough, depression isn't like having a permanent disability – you can move past it."
Frawley died on Monday at 56 in a car crash near Ballarat, Victoria. Calls for more resources and discussions around men's mental health have been renewed as a coroner is investigating Frawley's death.
Join Over60
Join our community of over 400,000-plus members today and get the latest Over60 news, offers and articles.
Get all the latest Over60 news, offers and articles.