"Blue and lifeless": Mum urges others to learn CPR after rescuing baby from ESKY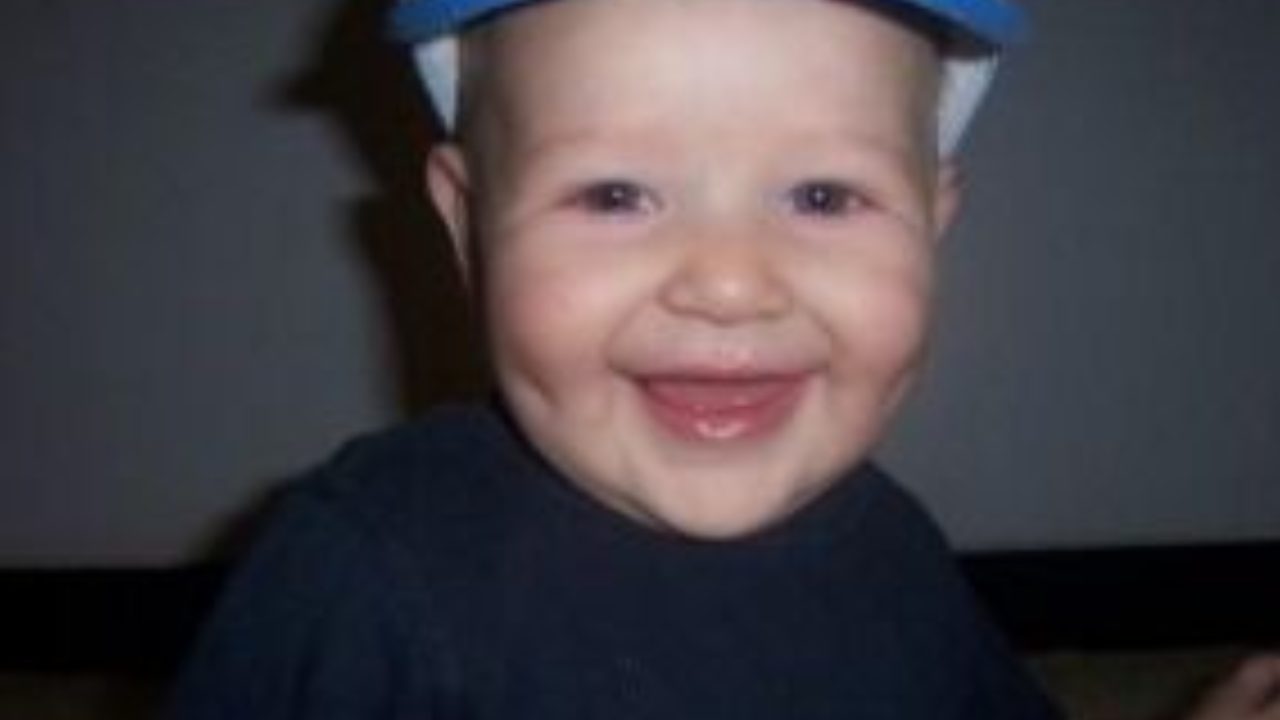 Jacci Hutchinson has urged everyone she can to learn infant CPR after she rescued her best friends 8-month-old child from an esky.
Jacci had been visiting her best friend Raewyn's house and all of their kids were playing together until Hutchinson realised that 8-month-old Bailey was missing.
She realised there was an esky by the door and peered inside, only to find Bailey submerged in the water.
"I thought it was a doll submerged in the water," Jacci tells Essential Baby. "I went into shock. I don't think my brain could actually believe what I was seeing."
"I put my hand in and touched his leg and felt his cold, wet skin," she recalls. "That's when I finally snapped. I realised... he was real and he was there in the water."
After realising that Bailey was in the water, Jacci sprang into action.
"I pulled Bailey out. I held him downwards to try and clear his airways. And I screamed for help," she continues.
"I laid him on the carpet and looked up for a second and saw my friend calling an ambulance. Panic set into the house."
"After that, I don't remember anything else except his little face. He was blue and lifeless."
Luckily, Hutchinson was fully trained in CPR and immediately sprang into action to rescue Bailey.
"I performed CPR for what felt like forever, but was only a short amount of time before his colouring started to improve," she recalls.
"That's when I rolled him over and rubbed him on his back, and he arched his back and let out a cry. I rolled him back over and his eyes started to open, but he was very disoriented and drowsy."
"So I monitored him pretty closely, wrapped him in a blanket and it was at that moment, the ambulance arrived."
Bailey was rushed to hospital after paramedics arrived and returned home a short time later to his devastated but relieved mother.
"She (Raewyn) just kept hugging me and saying, 'I don't know what I would have done if you weren't here," Jacci recalled.
Bailey is now 14 years old, but the incident is something everyone else remembers, despite it happening in 2007.
It also prompted Jacci to change career paths into infant aquatics and water safety.
She has since completed her certificate IV in ambulance care and works as a swim instructor trying to raise awareness about CPR.
"It is easy to learn, and having the confidence to respond and react in an emergency could make all the difference," Jacci explained.
"I would encourage every single parent or caregiver to learn CPR.
"Kids are drawn to water, and it only takes a very small amount.
"I still get a chill every time I see an esky."