58-year-old Aussie curbs "horrendous" 27-year smoking addiction with these simple steps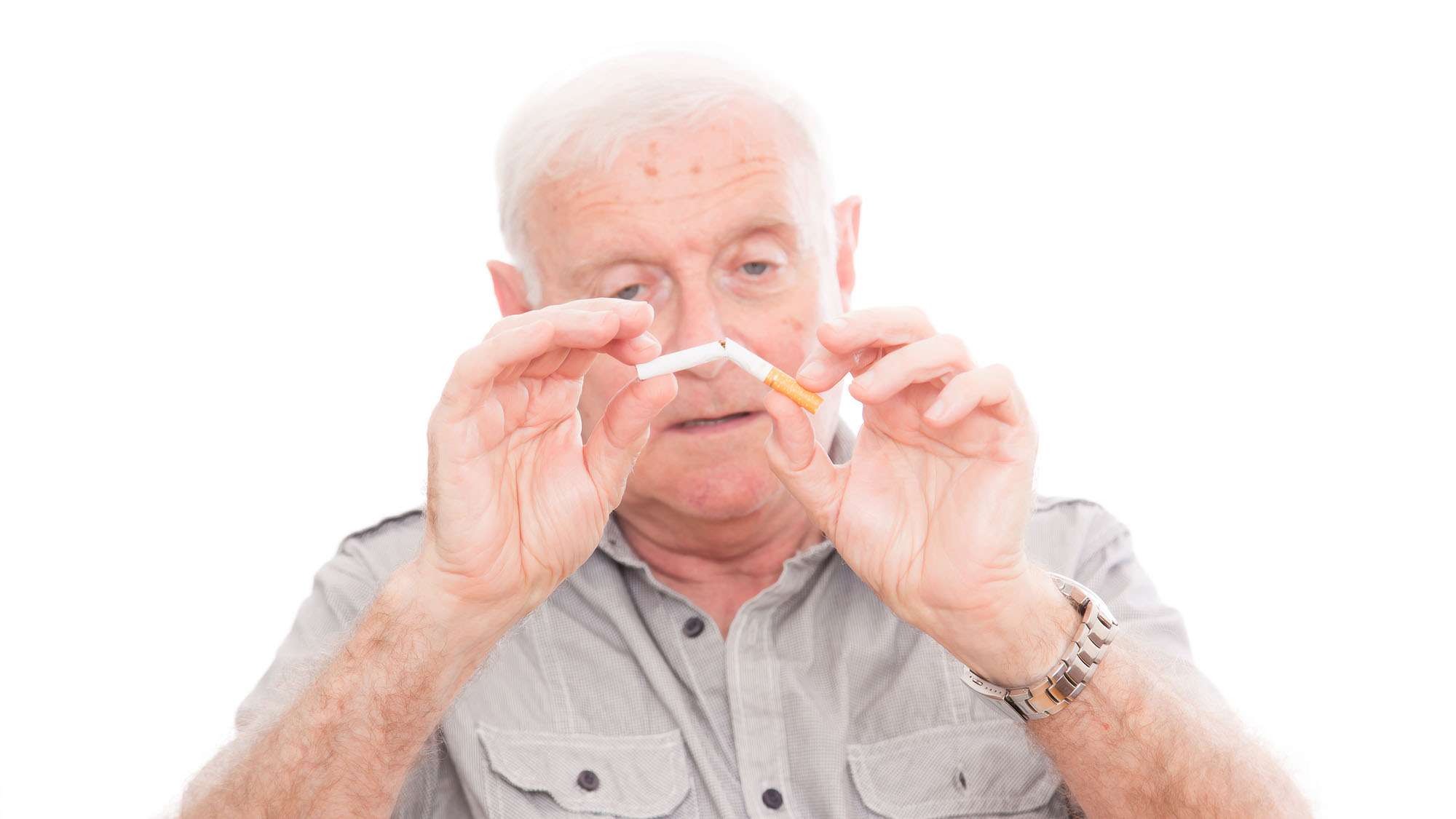 A Queensland man who claimed he smoked up to 100 cigarettes a day "nonstop" for 27 years has opened up about just how exactly he kicked the "filthy" addiction.
58-year-old Walter Humphreys admitted to the Daily Mail he was a "walking disaster" before he quit his drug addiction.
The Townsville local explained he would puff on a cigarette from the moment he woke up at 5am until 10pm, every day.
"It was one after the other, all day and all night.
"I had nicotine stains all over me fingers, me bed. I was just a wreck."
The "horrifying" addiction began for Mr Humphrey's when he was just 13 and his stepbrother and mates peer-pressured him into taking his first puff.
The bad habit soured into a full-blown addiction when the 58-year-old landed himself in jail in 1990.
His addiction did not waver when battling with leukemia and several bouts of chemotherapy seven years ago.
The turning point for Mr Humphreys began two years ago when he was diagnosed with chronic lung cancer which is when the 58-year-old decided to make the most of his "second chance" at life.
Walter managed to cut down 100 cigarettes per day to 80, then to 60, 40, 20 and then zero with the help of Queensland's Quitline.
He revealed the hardest part was slashing his addiction from 100 smokes a day to 80.
"Your lungs are so used to copping a beating, and the cravings were more strong," he said.
"I was craving (so bad), I was chewing my fingers, my fingernails - I just couldn't keep busy enough."
Mr Humpreys biggest tips to those struggling with a smoking addiction is to think about anything other than cigarettes.
"If you think about it, you're gone," he said.
"Go and do something, anything - watch TV, have a shower - keep busy and don't think about it."
While the former smoking addict has completely cut cigarettes from his life, he confirmed "everyone relapses, we're not perfect… I'm trying my best."
"Before you know it, you're walking down the street and going, 'I can smell the fresh air, and smell the ocean' - I couldn't do that before..
"If I can help just one person to quit the habit then it's worth doing this story."
Join Over60
Join our community of over 400,000-plus members today and get the latest Over60 news, offers and articles.
Get all the latest Over60 news, offers and articles.