Today star Deborah Knight's gruelling work schedule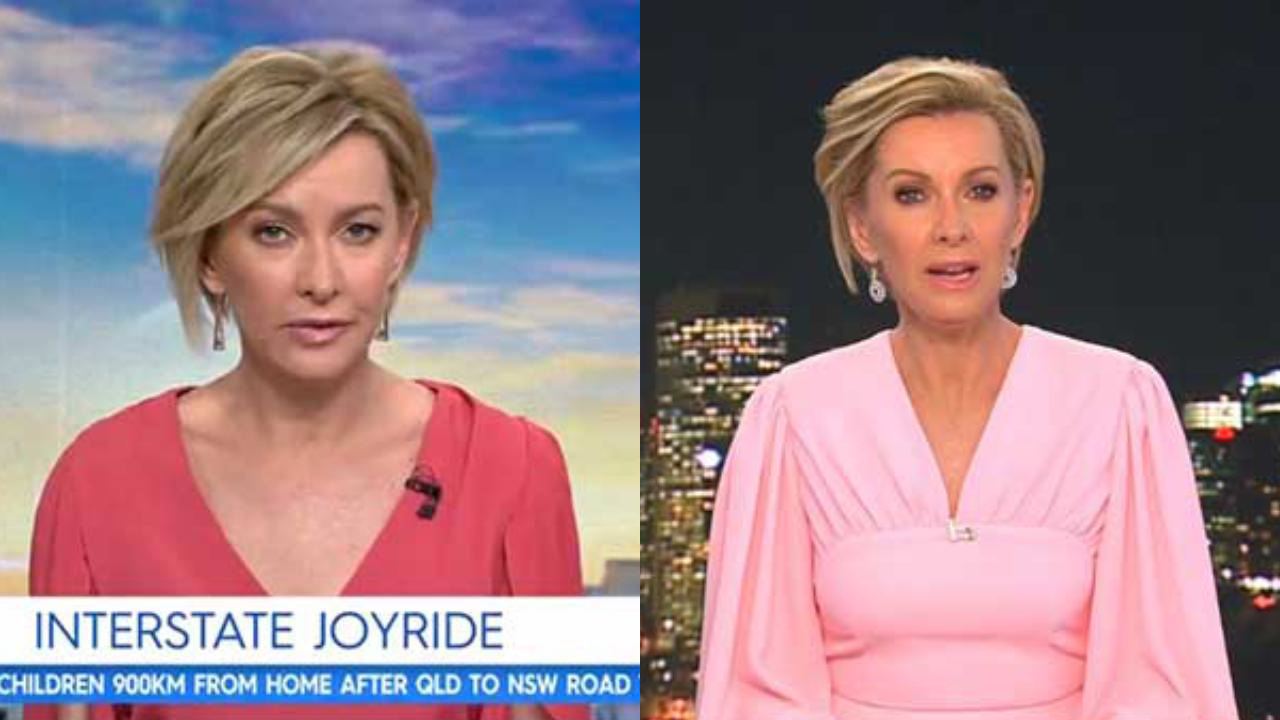 Deborah Knight is across television screens seven days a week right now – both morning and night – due to her current hectic schedule.
The Today co-host is on TV from 5:30 am weekdays and pumps out three-and-a-half hours of high-pressure live television.
On top of that intensive workload, Knight is also the anchors of Nine's 6 pm evening news bulletin on Saturday and Sunday nights, but also fills in for Peter Overton, the weekday host of Nine's 6 pm news bulletin, when he is on leave.
And, Overton has been on leave this week, so Knight has had to step in.
Knight will be clocking off tonight for a well-earned break for two whole days. However, that means that this week alone, she will have done more than 22 hours of live broadcast presenting. Those are very high numbers.
Others in the industry are raising their eyebrows at Knight's hectic work schedule, as the mum-of-two is waking up at 3 am each day for Today and then back on TV at night for the 6 pm news.
"I'm exhausted just thinking about it," one on-air personality at a rival network told news.com.au.
"Not many people come to mind when I try to imagine someone else so willingly putting in those hours. Live TV is gruelling stuff. She's a gun."
Media consultant Steve Allen believes that Knight's constant appearance on Channel Nine is part of a larger plan to aid the failing Today brand by luring some of the evening news bulletin audience to the breakfast show.
"It's a very clever strategy and it should, over the midterm, produce some ratings dividends. Today certainly needs it," Allen said.
"It brings Nine back to where many think it should be, as the professional and slightly more up-market home of news. They're positioning themselves as more trusted and more serious than that mums-and-dads show called Sunrise."
TV Tonight editor David Knox agrees.
"When Deb was given the plum job of anchoring Today with Georgie Gardner, Nine indicated she would no longer be fronting prime time news bulletins in Sydney," Knox said.
"But clearly, they recognise she is one of their most versatile presenters, whether holding her own in political interviews or never missing a beat when the news autocue goes down.
"Knight has survived TV's revolving door where many others would not. Whether on Nine or Ten, viewers have always rated her, possibly more than some TV execs."
Allen says that her hectic work schedule at the moment is due to her being "more humble" than many in the television industry.
"She doesn't have any side to her, you know. She's a lot more humble than many in TV and I think the public sees that. That's why they really relate to her," he said.
"If Nine is doing tracking research, which I imagine they are, she's bound to be coming out as someone who viewers like."
Nine has kept quiet about their new strategy, but it will be interesting to see whether or not viewers will follow Knight from the nightly news to the breakfast morning show.
Join Over60
Join our community of over 400,000-plus members today and get the latest Over60 news, offers and articles.
Get all the latest Over60 news, offers and articles.