Wed, 29 Aug, 2018Melody Teh
Serena Williams' bold US Open statement - wears tutu and fishnets
Serena Williams made a stellar return to the US Open on Monday, breezing through her first round with a 6-4 6-0 victory against Magda Linette.
But all eyes were on the 36-year-old's outfit – an off-the-shoulder black tutu-inspired dress paired with fishnet stockings. 
Deigned by Off-White and Louis Vuitton menswear designer Virgil Abloh in collaboration with Nike, Abloh said in a statement: "With Serena, we have one of our generation's most powerful, inspiring athletes as the muse, I was trying to embody her spirit and bring something compelling and fresh to tennis."
"Willing to design dresses for her for life," Abloh said on Instagram.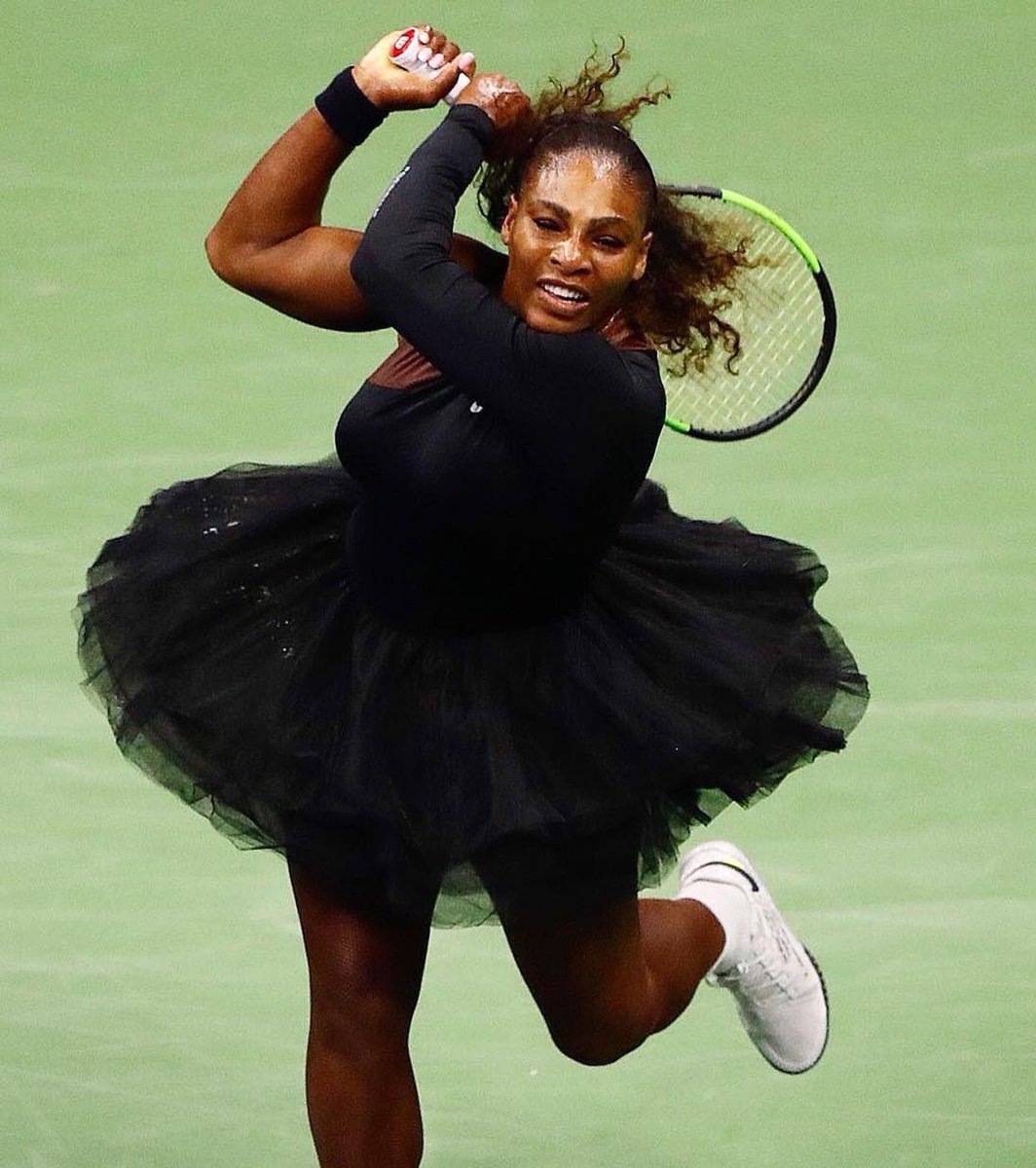 The 23-time Grand Slam champion's statement ensemble comes days after the French Open banned the controversial catsuit outfit Serena wore at the tournament earlier this year.
French Tennis Federation president Bernard Giudicelli said Serena's black skin-tight catsuit will not be tolerated at Roland Garros in the future because "you have to respect the game and the place".
Giudicelli's comments were widely criticised as Serena has stated that she wore the full-body compression suit to prevent blood clots while playing.
The mum-of-one has previously revealed doctors found a haematoma – a swelling of clotted blood outside of a vessel – in her body following the difficult birth of her daughter, Olympia.
However, the tennis champion immediately quelled the furore.
"We already talked. We have a great relationship," Serena said of Giudicelli ahead of her US Open match.
"I feel like if and when, or if they know that some things are for health reasons, then there's no way that they wouldn't be okay with it. So I think it's fine," Serena said, adding that when it comes to fashion "you don't want to be a repeat offender."
After her first match win, Serena revealed she was feeling emotional after she had to leave for her match without saying goodbye to her daughter, Olympia.
"It's just a good feeling to be back out here. The first set was tight, not the easiest. Once I got settled I started to doing what I tried to do in practice. I think I'm getting there. I've been training so hard. This mumma was a little emotional today," she said.