"Highly insulting": Fans slam The Project over welfare segment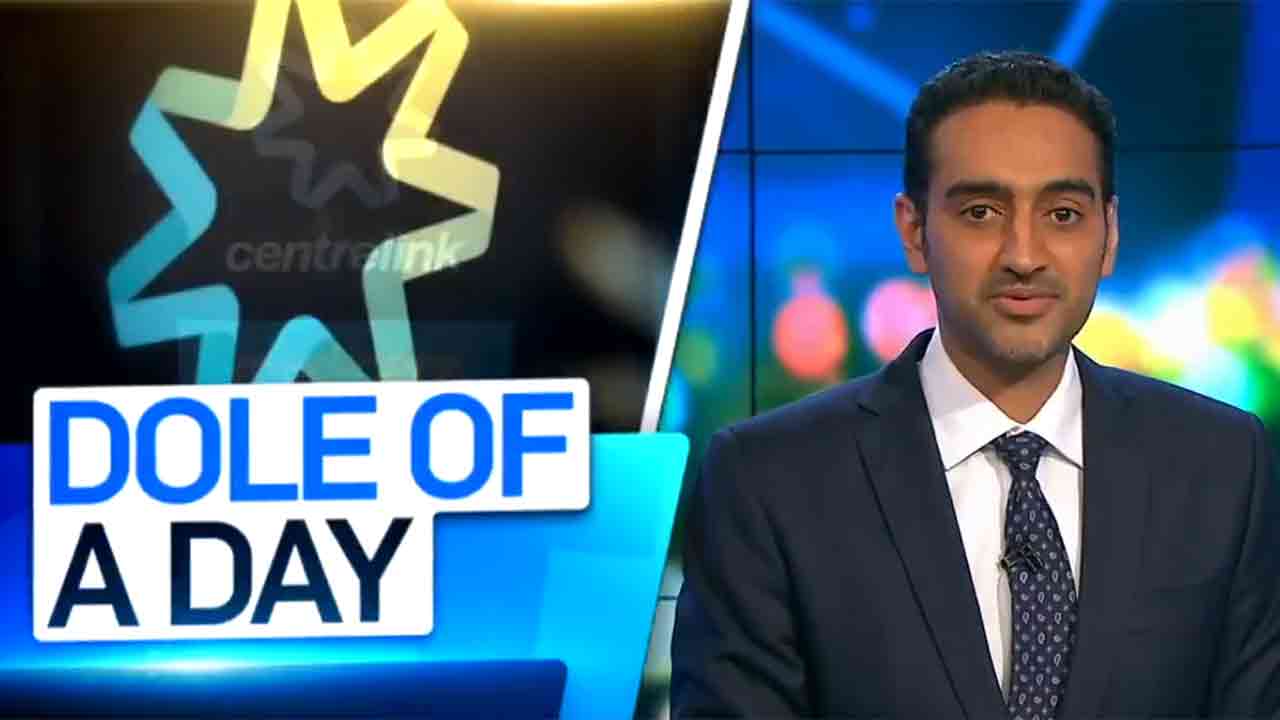 A segment on The Project about a Newstart recipient welfare program has divided viewers and been labelled as "offensive" after the lighthearted nature of it turned sinister.
On Wednesday night's episode, the Channel 10 show featured comedian Sam Taunton appearing in what was supposed to be a humorous package, in which he spent a whole day living on $40 per day as a Newstart recipient.
In the five-minute segment, Taunton bought a bag of chips from the service station for breakfast, spent $4.40 on a coffee in a café ,while searching for job on his laptop and buying a $16 avocado toast for brunch.
This week leaders of both the Libs and Labor acknowledged that living on the Newstart allowance would be difficult. Labour are vowing to review the payment if elected. How difficult it is to live off just $40 dollars a day? We challenged comedian @samtaunton to find out! pic.twitter.com/Wh9gJap1Iw

— The Project (@theprojecttv) May 15, 2019
Taunton ended the day by purchasing a bottle of wine for $9 with his leftover $10 before remembering he was yet to buy toiletries and dinner with the remainder of his money.
The comedian opts for a $1 cup of noodles for dinner with his remaining money but then also realises he hadn't factored in rent money for the day.
While the segment was supposed to be a humorous way of highlighting the struggle for those reliant on Newstart, some viewers felt it missed the mark big time.
"This really didn't make The Project look good. How many people on Newstart watched this, and switched off? Shameful, and nasty," one viewer said in regard to the Newstart segment.
Another added: "And he wasted that money on a packet of chips, a takeaway coffee, avocado on toast, and alcohol. If he was trying to prove a point, he failed.
"As someone who struggles to live on NewStart, this segment was highly insulting."
"As a daughter of a single mother, who was on Newstart, I HAVE lived off noodles regularly in the past. Thanks for making a mockery of those who are struggling to live. Disgusting," another comment read.
This whole segment about Newstart on #TheProjectTV is offensive and ridiculous. Making out like all young people on Newstart are irresponsible and can't afford things because they waste money on $16 avocado on toast and wine in place of dinner is not funny, and not helping.

— apex20 (@apex201) May 15, 2019
That segment on living of $40 a day, was pointless. It's didn't achieve anything, not even funny. I'm thinking that a person living on #Newstart would love to be able to enjoy avo on toast @theprojecttv #TheProjectTV

— Lauren K (@lolly375) May 15, 2019
Others viewers were shocked Newstart recipients were expected to live on $40 a day.
I would be homeless if I lost my job. Centrelink would destroy me, my paltry savings would be gone in weeks. Maybe I could cash in some of my superannuation due to extreme povo circumstances.
WHAT THE F #TheProjectTV
(ps Fantastic noodles cost more than $1 champ)

— A Succulent Chinese Meal (@Juluuxx) May 15, 2019
Raising the Newstart allowance has been a hot topic in this election, with Labor leader Bill Shorten promising a review of the benefit if he is elected in this weekend's federal election.
"I think common sense says that a review is going to conclude that amount is too low," he told ABC's Q&A.
"I won't pre-empt it, but I'm not having a review to cut it."
However, the coalition has stood by Newstart's current allowance, which is $550.70 per fortnight for singles with no children.
Treasurer Josh Frydenberg argued a pay increase was not necessary as those on Newstart were only using the service for a short period of time or were able to claim other benefits at the same time.
"Ninety nine per cent of people on Newstart are actually on another type of benefit — it might be a parental allowance or another form of support," he said earlier this month, as reported by the ABC.
"The other thing about Newstart is two-thirds of the people come off within 12 months and go into a job."
Prime Minister Scott Morrison has also said he supports the current Newstart payment, describing it as "one of the best safety nets" in the world.
Join Over60
Join our community of over 400,000-plus members today and get the latest Over60 news, offers and articles.
Get all the latest Over60 news, offers and articles.