"A bit terrifying": Shocking image from Australia Post emerges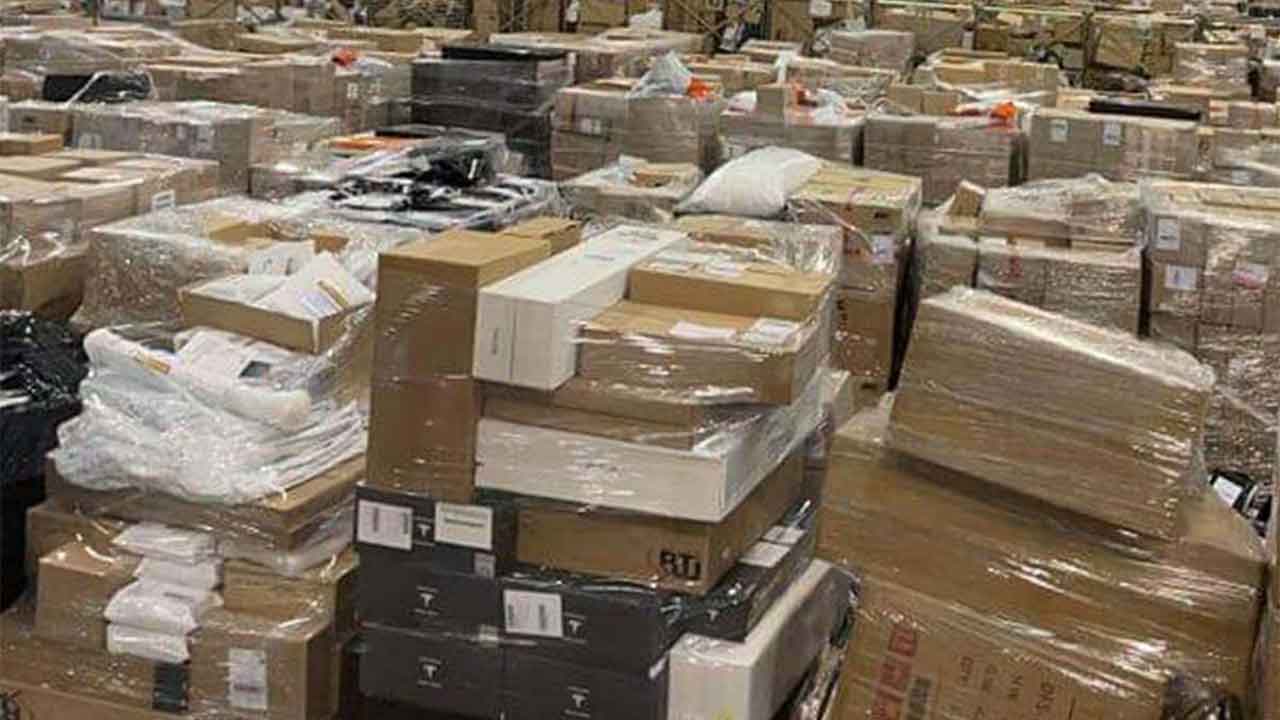 A photo has emerged of an Australia Post distribution centre, showing the "Christmas levels" of parcels the postal giant faces amidst a COVID-19 induced staff crisis.
After almost 200 staff entered self-isolation, Australia Post has struggled with "an enormous logistical problem" as the online shopping boom continues in Victoria.
A spokesperson from Australia Post told Yahoo News that the staff shortages have combined with "border closures, reduced flights and compliance with COVID-safe restrictions" to "create challenges" and delay deliveries.
The new photo comes a week after the company announced a temporary pause on e-parcel pickups and collections in an attempt to clear the backlog.
"With parcel volumes at Christmas levels, our network continues to be under pressure, and is amplified in Victoria where we continue to manage a heavily reduced workforce due to the impact of the Delta strain," a statement read.
"The temporary pause will help manage the record volumes being experienced in the network and importantly return them to a level that is safe and manageable for our people."
In the photo, sent to radio station 3AW, the distribution centre in the Melbourne suburb of Sunshine is shown to be filled with piles of parcels waiting to be delivered on Sunday.
Michelle Skehan, Australia Post general manager of corporate affairs, admitted to 3AW Breakfast that the picture "looks a bit terrifying".
"It is very orderly and they are massive facilities, but look, it's not a great situation we've found ourselves in," she said.
Ms Skehan said the company was finding it more difficult to cope with increased demand during the current outbreak than earlier in the pandemic.
"Even last year when we had workforce restrictions in our facilities … we could send things up to Sydney," she said.
"Because we've got Sydney, the ACT and Victoria all in lockdown, it's an enormous logistical problem."
The postal giant told Yahoo News that more than one million parcels passed through its facilities in Victoria over the weekend, with around half a million being delivered from Friday to Sunday.
"Our people at our facilities, our drivers and our posties, are busier than ever before, processing and delivering a record number of parcels, as online shopping in locked down Melbourne and Sydney soars," a spokesperson said.
Australia Post said it has invested in chartering additional planes, using more vehicles, and opening new permanent and temporary facilities to process parcels, as well as starting a hiring spree of 1000 people in Victoria in the lead-up to Christmas.
Image: 3AW