The major new road rule changes hitting Australian drivers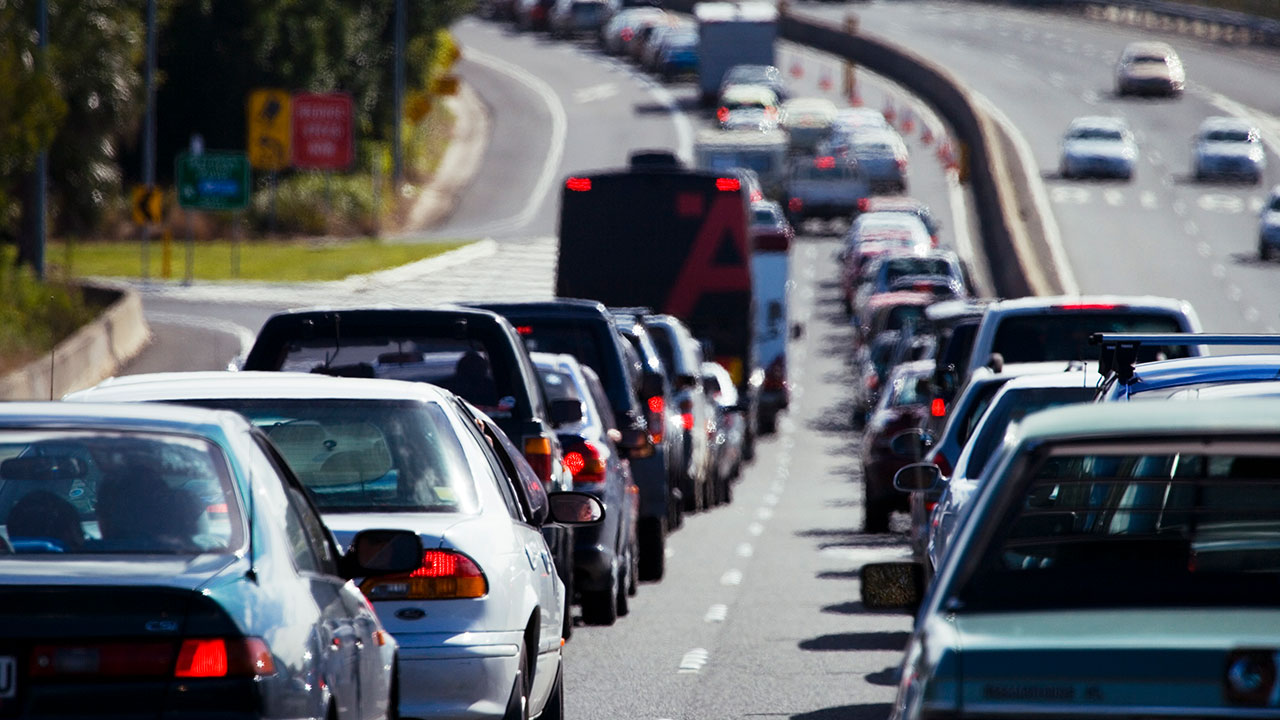 Major changes surrounding road rules will soon be implemented including an increase in licence fees, registration fees and fines.
The new laws will be introduced in New South Wales, Victoria and Queensland, but the state that would be affected the most is Northern Territory where the fine for using a mobile phone when behind the wheel will be doubled.
Spokesperson for RACQ Clare Hunter said the changes will take place in Queensland on July 1.
"Once again drivers will be paying more to renew their licences and they'll be out of pocket more to keep their vehicles registered. The cost of a driver licence will increase to as much as $180.70 for a five-year licence," said Ms Hunter.
She also revealed that the penalty unit will be increasing by 2.25 per cent as of July 1 – making fines more costly than they already are.
"Don't say you weren't warned, the cost of breaking the law like speeding or hooning just got more expensive," she said.
New South Wales has already faced a major change regarding drink driving on May 20 this year.
The law now states that first time offenders caught above the blood alcohol limit will face a penalty of $561 and an automatic three-month licence suspension.
It also applies to first time offenders caught driving while on illicit drugs as they will also be fined $561 and a three-month licence suspension.
In Victoria, those who hold an international license or are relocating to the state will be required to obtain a Victorian licence within six months according to the Road Safety Drivers Regulations.
Those who are caught driving without a Victorian licence after that time period will be charged with an unlicensed driving offence.
Those living in Western Australia will be forced to slow down as the speed limit could be reduced by 10km/h across the board.
The intense initiative would be the biggest change the state has seen in decades.
However, nothing compares to the changes being implemented in the Northern Territory starting from August with the fine for drivers using a mobile phone being doubled from $250 to $500.
A $500 fine will also be put in place for those who use any type of screen that is deemed as a distraction while driving.
Motorcyclists will now be allowed to lane filter when traffic is moving at less than 30km/h.
2019 road rule changes
Queensland
From July 1 an increase in licence fees will be put into place along with higher car registration fees. The penalty unit for fines will also increase by 2.25 per cent.
New South Wales
Since May 20, drink drivers on their first offence will face an automatic three-month licence suspension and a $561 fine. The same rule applies for drug driving.
Northern Territory
From August 1 the fine for using a mobile phone while driving will double from $250 to $500. Those caught driving on the road with screens deemed to be distracting will also be penalised $500.
Motorcyclists will be able to lane-filter through traffic travelling at less than 30km/h.
When in a 60km/h or less speed zone, motorists are required to leave a one metre passing distance when overtaking a cyclist. When the speed limit is above 60km/h, the gap increases to one and half metres.
Cyclists will be permitted to ride slowly across pedestrian crossings.
Learner drivers will not be allowed to ride a moped.
Children under one year of age travelling in commercial passenger vehicles will be allowed to be nursed on the lap of a passenger over 16 years of age, if there is no child seat available.
Victoria
Those moving to Victoria from interstate or overseas will be required to convert their existing licence into a Victorian licence within six months.
Demerit points will be put in place for motorcycle riders who are caught without a high-vis vest.
Join Over60
Join our community of over 400,000-plus members today and get the latest Over60 news, offers and articles.
Get all the latest Over60 news, offers and articles.