REVEALED: Horrific texts between dad and girlfriend hours before son dies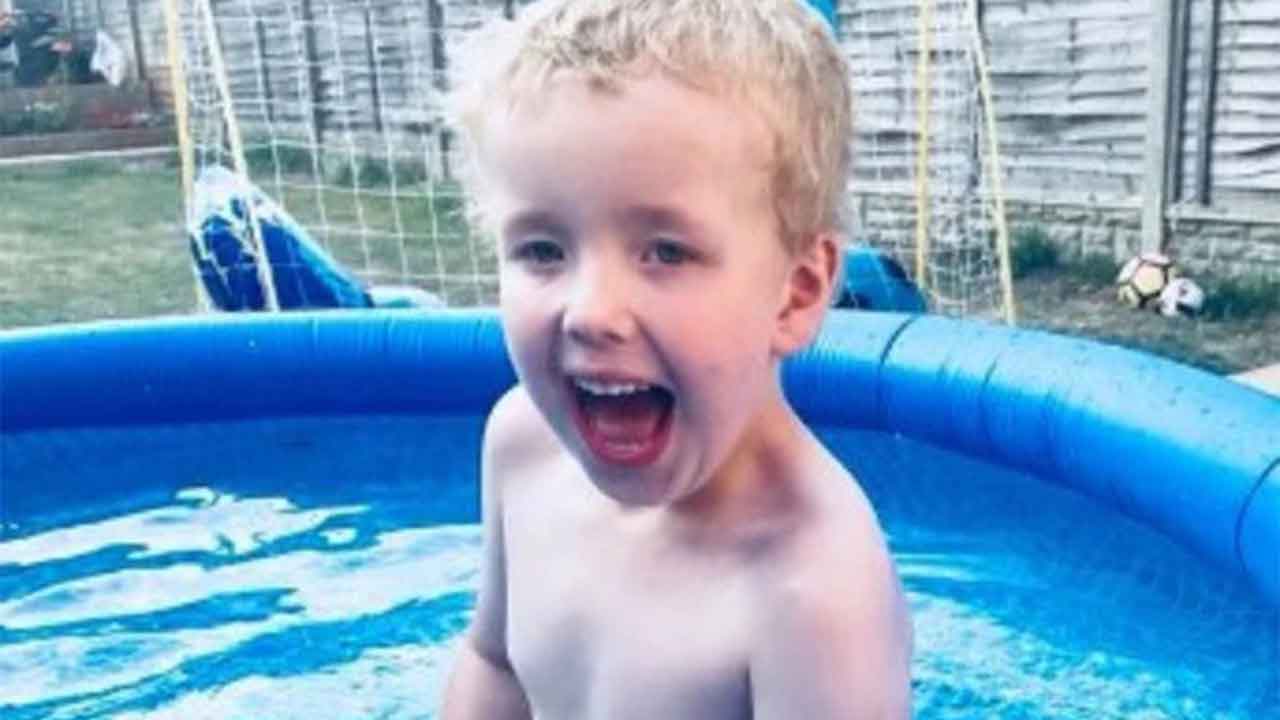 Warning: This story contains graphic content relating to child abuse which may distress some readers.
Messages between a UK man and his partner accused of child cruelty have been heard in court today, including threats to end his six-year-old son's life just two days before his death.
Thomas Hughes sent a text to partner Emma Tustin about digging the little boy's grave after Tustin claimed Arthur Labinjo-Hughes was misbehaving.
Coventry Crown Court also heard that Hughes also said, "Kid's getting ended when I'm back", and that he would "take his neck off".
The messages came after Tustin took Arthur to a hair appointment at friend Catherine Milhench's home on June 17 last year, just two days before he died.
Jurors were told that stepmum Tustin complained to Hughes, saying that she "had to tell Arthur off" in front of Catherine's partner Tobias Jarman.
"Ask T [Tobias] to dig Arthur's grave for me please," Hughes replied.
When Tustin said Hughes would have to "pay double", Hughes said: "F**k me I'll pay quadruple".
Tustin continued to complain about Arthur on June 15 in further messages.
"Backchatting me for joke threw himself on the floor shouting abuse. Still screaming," she wrote in one message.
Hughes replied: "Just gag him or something. Tie some rope around his mouth with a sock in it or something."
On Wednesday, jurors watched CCTV footage of Tustin eating McDonald's while Arthur was left in a hallway for 14 hours and made to sleep on the floor.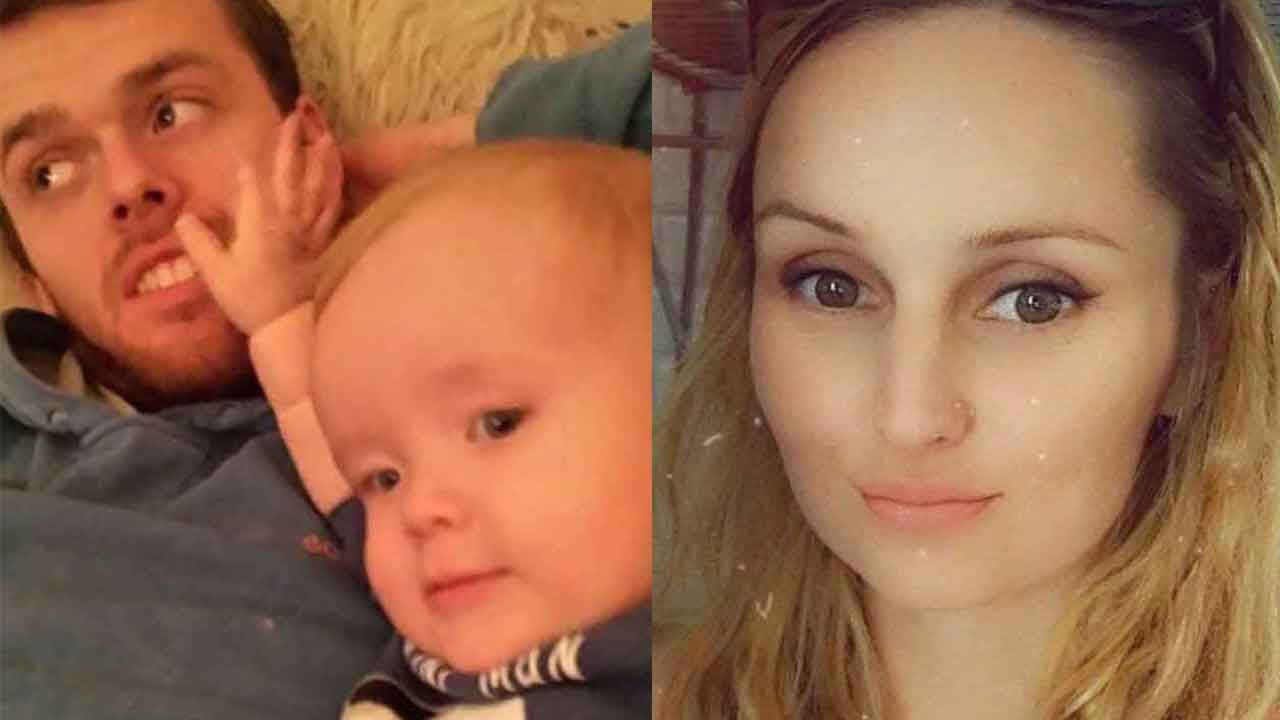 Hughes pictured with Arthur (left) and Tustin (right). Images: Supplied
They previously heard audio clips of Athur sobbing while being allegedly abused, which had been recorded by Tustin.
In another recording for his uncle Blake, the boy can be heard saying: "Blake no-one loves me, Blake no-one loves me."
Crying in another clip, he repeated the phrase, "Daddy's going to throw me out the window" multiple times.
Arthur was treated in a way that matched the "medical definition of child torture" prior to his death, and was deprived of food, a bed, and clothes.
Jurors heard that he was found unresponsive at home in Solihull on June 16 last year.
Arthur passed away in hospital the following day, with a post-mortem examination determining his death was caused by a "head trauma inflicted on him by an adult" that was consistent with being "vigorously shaken and his head banged repeatedly against a hard surface".
Doctors also reported that he had been "poisoned with salt" and was covered with bruises.
The court was told that Tustin took more than 22 photos and videos of Arthur following the incident.
Prosecutors said that Tusin took 12 minutes to call emergency services after she allegedly assaulted him, despite having her phone.
They said she told paramedics Arthur "fell and banged his head and while on the floor banged his head another five times".
Tustin and Hughes have been accused with multiple counts of child cruelty following their "systematic, cruel behaviour" and abuse in the weeks before he died.
One witness told the court that Arthur was "too weak" to hold a glass of water to his mouth.
They said his "clothes looked dirty, his lips cracked, he could barely open his mouth to speak, his hair was dirty, his nails were dirty and he looked malnourished, gaunt and worn-out".
"Both defendants participated in a campaign of cruelty intended to cause Arthur significant harm and suffering," Prosecutor Jonas Hankin QC said.
"Violence and intimidation, both physical and verbal, were routine.
"Arthur's visible injuries, his miserable physical condition and obvious despair provided each defendant with a daily reminder of the lengths to which the other would go to cause him harm."
Jurors were told that Arthur died three months after he and his father moved into Tustin's move, after he had been placed in Hughes care after his mum was jailed for 18 years for stabbing her boyfriend to death.
Children's social services and police were contacted by Arthur's grandmother in April 2020, as she expressed concerns over his care after seeing bruises on his back and Tustin was seen shoving him headfirst into the stairs.
However, "no concerns were raised" after children's services saw Arthur on April 17, and no further action was taken.
Tustin has admitted to child cruelty by "forcing him to stand, isolating him within the family home, and physically or verbally intimidating him".
Hughes has denied a similar charge.
Both also deny they murdered him or an allegation of child cruelty by feeding him salt.
They are jointly accused of two counts of child cruelty by assault on multiple occasions, as well as by withholding food and/or drink.
The trial is ongoing.
If you or someone you know is experiencing sexual or physical abuse, contact Lifeline on 13 11 14 or Kids Helpline on 1800 551 800.
Image: Supplied