Rare photos from dingo expert unearthed that show Lindy Chamberlain's innocence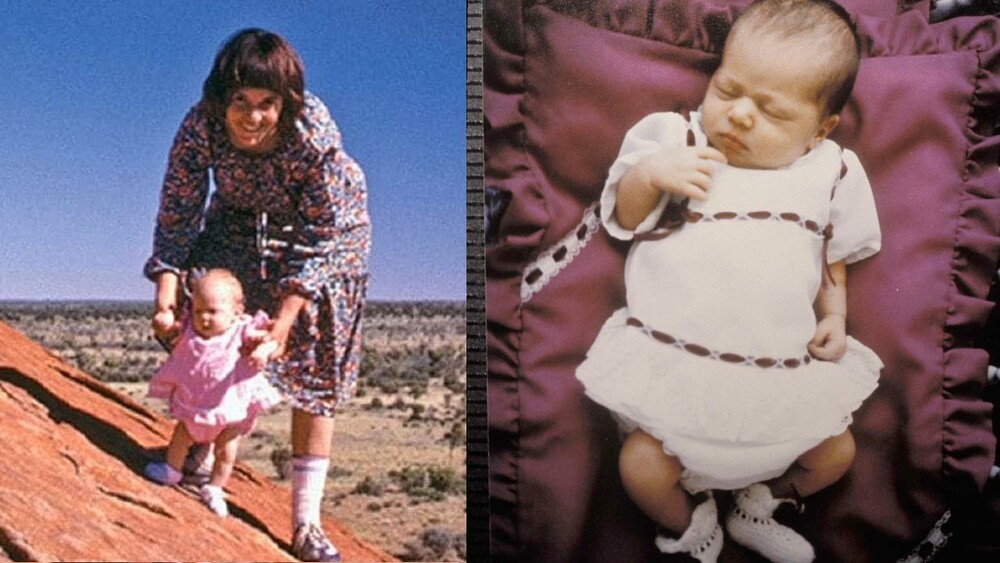 Lindy Chamberlain's world was turned upside down in August 1980, when she was jailed for the disappearance of her nine-month-old daughter Azaria.
Lindy insisted a dingo took her daughter from their camping spot at Uluru, but many refused to believe the lack of evidence that pointed to a wild dog attack.
Lindy served three years in jail over Azaria's death, before being pardoned and set free when new evidence arose.
Despite many doubting Lindy's story, one man named Les Harris, an aeronautical engineer and part-time dingo expert, repeatedly tried to give the courts valuable evidence that would clear Lindy's name.
Now, 30 years on, a trove of material he collected throughout the case proceedings, including photographs and a dingo skull, will go under the hammer at an auction house.
Among the valuable documents are statements he made explaining how dingoes can easily hold the weight of a baby without dragging it, could have removed clothes using their teeth, and eat their prey whole - with not even bones remaining.
Les Harris was the president of The Dingo Foundation in the early 1980s and based his evidence on his extensive knowledge of Australia's wild dog.
He was interviewed for a documentary produced by Network Ten and screened in 1984 called Azaria: A Question of Evidence.
"Based on the factual evidence available at the very time that this happened, we believe that the probability that a dingo, took, killed and carried off Azaria Chamberlain, is of such a high order as to be nearly a certainty," Harris said.
During Lindy's court proceedings, Les was constantly rebuffed as he tried to share this valuable information.
He wrote to magistrates and judges explaining why a dingo was almost certainly responsible for Azaria's death but his efforts were largely ignored.
Harris's collection of valuable material on Azaria's death will be sold by Sydney Rare Book Auctions, some years after his death in the New England region of New South Wales.
Harris was firmly among those who believed the Chamberlains had nothing to do with the tragic death of their daughter, which became one of the most high-profile cases in Australia.
Image credits: Getty Images