"Crocodile tears": Viewers enraged as George Calombaris pleads for public's support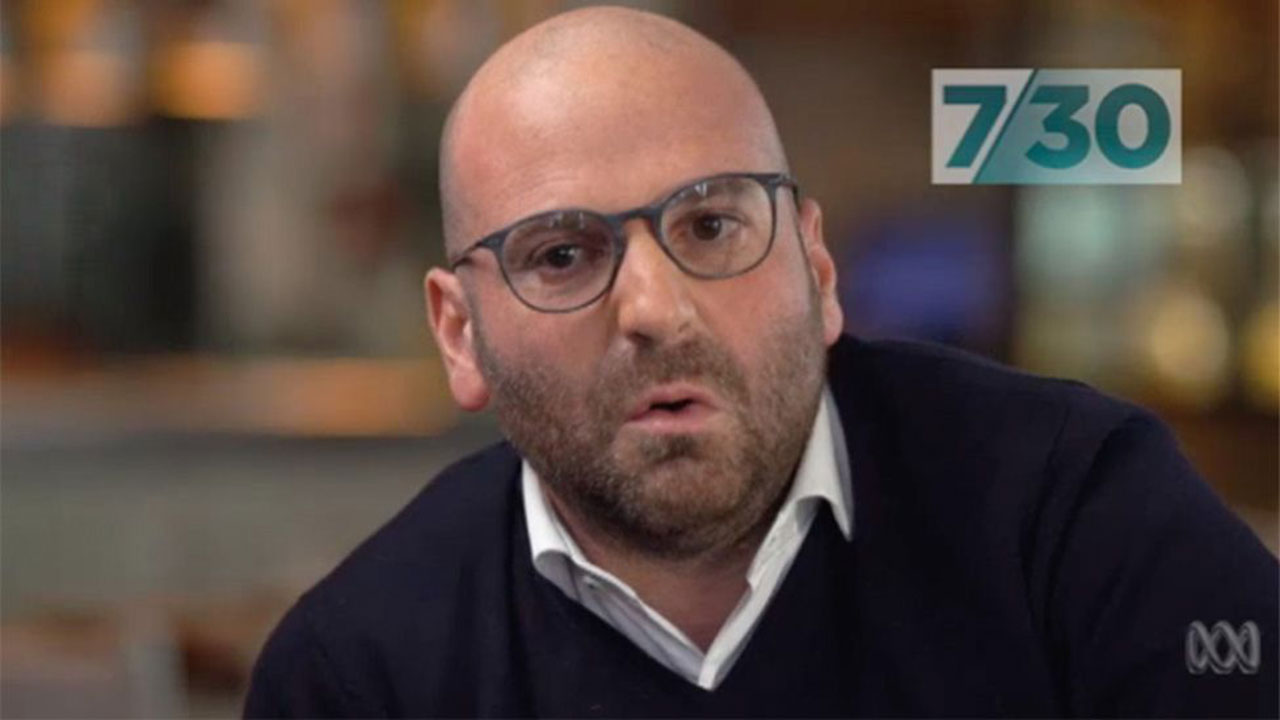 George Calombaris broke down as he pleaded with the public to not abandon his restaurants, after many diners decided to boycott his business after the wage theft scandal.
Sitting down with Leigh Sales on ABC's 7.30, the former MasterChef Australia judge begged customers to continue visiting for the sake of his staff.
"I love the people that have worked for me and I don't want them to suffer right now," he told Sales as his voice cracked.
"Great restaurants are voted by bums on seats and obviously … don't punish my people.
"Just know that when you come into one of your restaurants, know when you pay the bill, that those, my people, are getting paid and paid correctly."
Although, that wasn't always the case, as the celebrity chef was ordered by court to pay a $200,000 "contrition payment" after he back paid 515 staff members $7.83 million in underpaid wages.
Don't miss @leighsales's exclusive interview with George Calombaris tonight on 7.30. #abc730 pic.twitter.com/In6B3n6pny

— abc730 (@abc730) 30 July 2019
Since news broke, Calombaris' restaurants – Hellenic Republic, Gazi and Elektra – have been visibly empty.
But his tears didn't seem to win over those watching at home, as people took to Twitter to complain about the stars "crocodile tears".
"Don't believe a word you're saying, Calombaris," said one person, while another wrote, "Celebrity crook Calombaris' mea culpa means zip."
"George Calombaris has the audacity," a third said, "$8 mil for 524 is not a mistake. He acts like we all don't have jobs and know how it works."
When asked to explain how things led to this moment, Calombaris said he was more focused on the "creative" process, by coming up with innovative food ideas rather than focusing on the back end of the business.
I don't care what the toll on Calombaris has been. What has the toll been on the workers he underpaid? #abc730

— Darren Lewin-Hill (@NorthcoteWalker) 31 July 2019
Oh poor George colombaris. Crocodile tears. So his accountants never wondered where the profits were coming from? Please.

— Elizabeth Terzon (@lizbit24854) 31 July 2019
Was george Colombaris emotional for his staff or because he and his businesses are suffering because he got pinned?

— Craig Gabriel (@crosscourt1) 31 July 2019
However, he accepts full responsibility for the error, saying there was "no excuse" for his actions.
"I'm not here to blame anyone," he said. "I take full responsibility for this. I'm sorry."
Join Over60
Join our community of over 400,000-plus members today and get the latest Over60 news, offers and articles.
Get all the latest Over60 news, offers and articles.