Criminal profiler speaks out: Why Borce Ristevski's daughter is under killer dad's "spell"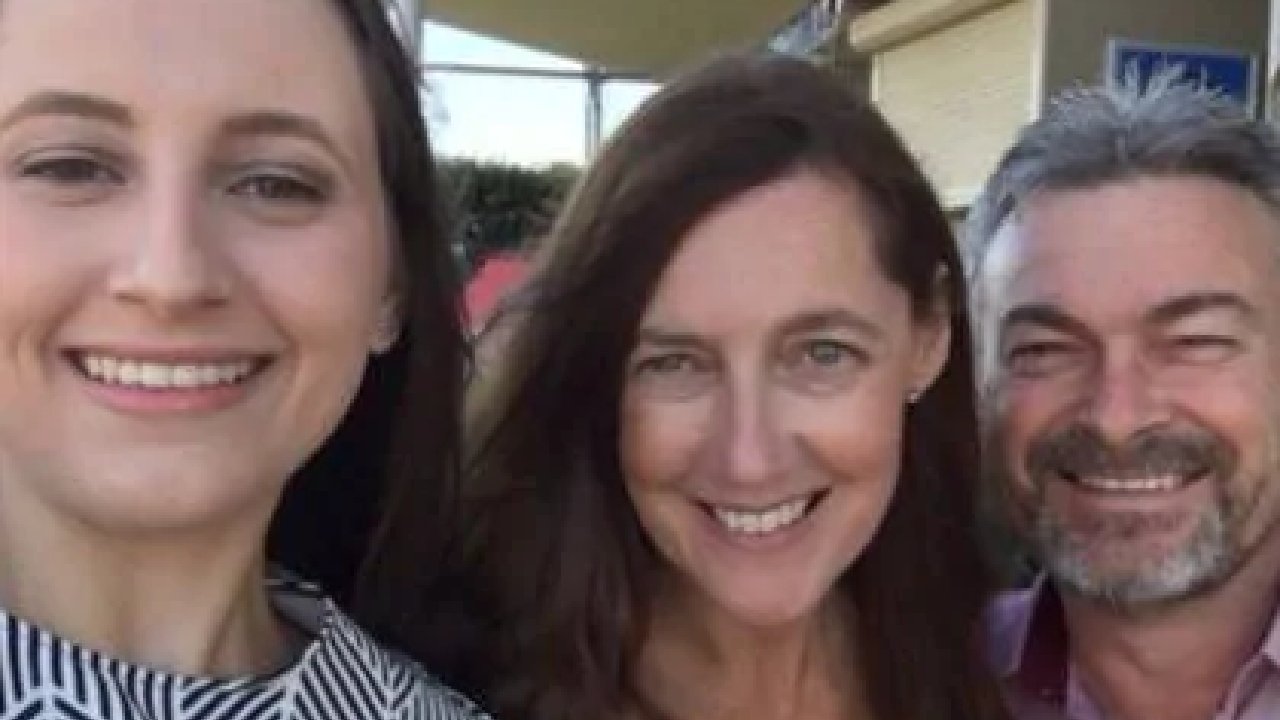 The daughter of convicted wife murderer Borce Ristevski gave her father a glowing character reference because she was under his "coercive control", a criminal profiler has claimed.
Sarah Ristevski's decision to give her father a glowing character reference following his murder confession has shocked many.
The 23-year-old waived her right to submit a victim impact statement after Borce confessed to killing her mother Karen, and instead provided a two-page document in which she described her father as "loving", "sympathetic" and "protective".
In the statement, Sarah wrote: "Since the act of violence, my dad has experienced job loss, a loss of respect within the community and the loss of close long-term friendships.
"The circumstances have left me without both of my parents and I know there is nothing I can do to change that, but all I can try to do is communicate the truth of how good of a dad and husband he was to my mum and I."
Sarah Ristevski's glowing character reference for her father Borce - written AFTER he confessed to killing her mother:
"All I can do is communicate the truth of how good of a dad and husband he was to mum and I."#9news pic.twitter.com/THMICdX96h

— Brett Mcleod (@Brett_McLeod) March 27, 2019
UK criminal behavioural analyst Laura Richards said the positive reference may suggest that Sarah is under Borce's "spell", which allows him to "manipulate and control those around him".
Richards, who specialised in domestic violence risk assessment and homicide prevention at New Scotland Yard, urged Victoria's Director of Public Prosecutions to review the case.
"Sarah, Karen's daughter, declined to write a victim impact statement, an impact statement about her mother being brutally killed by her father," Richards wrote in a letter published on Sunday.
"Her voice about the impact of her mother's brutal killing is yet to be heard, despite the fact she was close to her mother. She is no doubt conflicted but this is also instructive. Instead she wrote a glowing reference for her father – a man who lied to her and everyone else.
"This makes little sense unless it is understood that she too may be under his spell, which talks to his ability to manipulate and control those around him. Coercive control impacts children as well."
Richards said Borce should be charged for murder instead of manslaughter to ensure longer punishment, comparing his sentence to one-punch attacker Joseph Esmaili who received 10 years and six months' jail time.
Two weeks ago, the 55-year-old Victorian man was sentenced to nine years in jail for the manslaughter of his wife in 2016 with a non-parole period of six years.
"If a one punch offender, Mr Esmail, receives 10 years, to serve 10 before he is eligible for parole, how can the brutal killing of Karen carry nine years, eligible for parole in six? What sort of message does that send out to society about the worth of a woman's life?" Richards wrote.
"On good authority male neighbours of the Ristevskis are joking that you can kill your wife and serve a few years behind bars – it might be worth it in the long run. Urgent law reform is needed.
"Respectfully review this case and bear in mind the message it sends out about domestic abuse. Your law and training really does need to catch up and reflect the reality of domestic abuse in all its guises."
Last month, Borce pled guilty to killing Karen after two years of claiming he had nothing to do with his wife's death. He admitted to murdering Karen on the day she disappeared on June 29, 2016, with her body being discovered eight months later on February 20, 2017.
Join Over60
Join our community of over 400,000-plus members today and get the latest Over60 news, offers and articles.
Get all the latest Over60 news, offers and articles.