Body language expert slams Anthony Albanese: "Scott Morrison does so much better"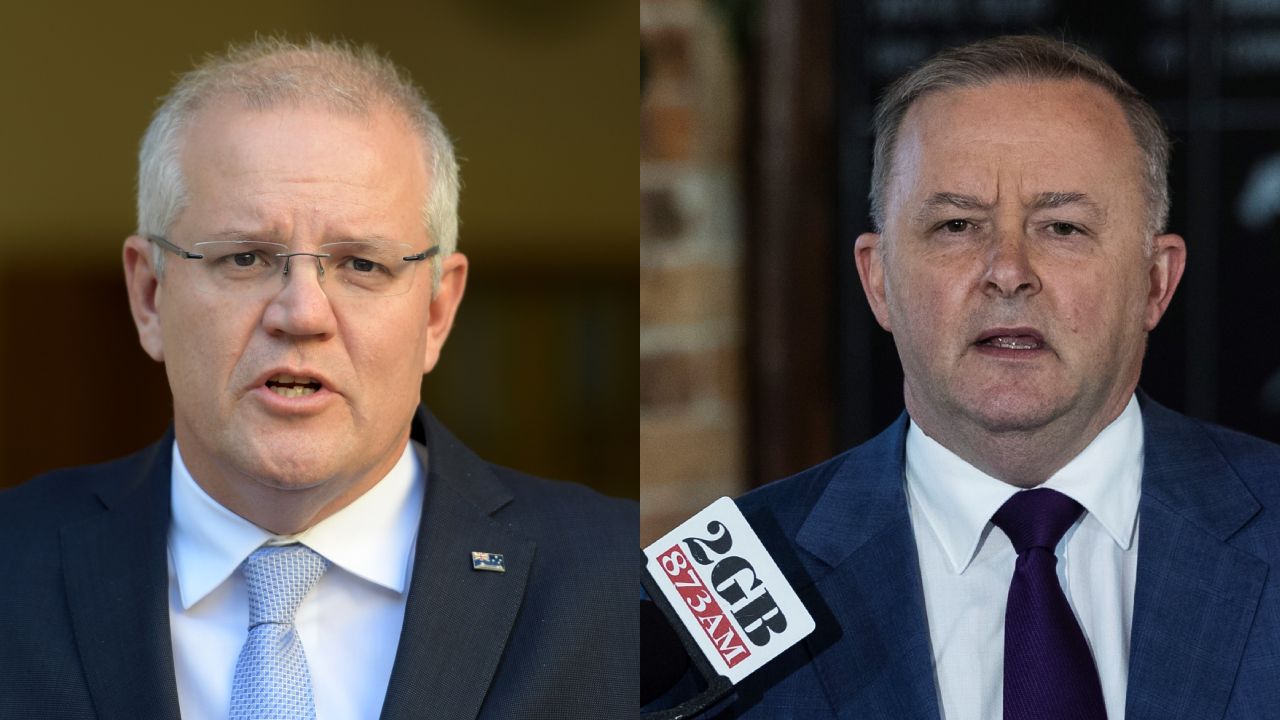 New Labor leader Anthony Albanese "wouldn't stand a chance" against Scott Morrison if a snap election was called, a body language expert has claimed.
Body language and speech expert Michael Kelly told News Corp Australia that Albanese needs to overhaul his public image to gain trust from the Australian public.
Kelly said the NSW politician should work on his articulation, gesture and facial expression.
According to Kelly, Albanese made a bad impression in his first speech as the Labor leader.
"His face was flat, the voice was plodding and monotone, he was looking down at his notes," he said.
He added that Albanese's tendency to use short sentences and speak in staccato could work against him.
"When he appears rushed … if you're perceived as rushing, that's junior behaviour. If you're perceived as owning time, that's perceived as senior behaviour," he said.
"This is something Scott Morrison does so much better."
However, Kelly said Albanese outperformed his predecessor Bill Shorten in some areas.
"In one debate [before the federal election] Bill Shorten was slouching. He wasn't looking at Scott Morrison. And that contributes to a shifty image," he said.
"Albanese is not as bad as that. But I'd urge him to make sure he doesn't cross his hands. He should try and keep an open posture."
While Albanese made a better impression than Shorten, he would lose out to Morrison in a debate if a snap election was called, Kelly said.
"He wouldn't stand a chance."
Veteran Labor political strategist Bruce Hawker gave Albanese more glowing feedback. Hawker, who managed Kevin Rudd's highly successful Kevin 07 campaign, vouched for Albanese's ability to engage the public but said it was too early to make judgments on his image and body language.
"He's somebody who has demonstrated he has the capacity to talk directly to people in a way that doesn't alienate them and is authentic," said Hawker.
"There's always a reluctance from the electorate to embrace Labor from opposition.
"But I think Albanese can demonstrate to the public that although the party might have some views that are out of keeping with mainstream politics, he is bigger than the party and will put the Australian public first."
Albanese has previously characterised himself as a "common sense guy" from a "very working class background". The ALP leader told The Project in late May: "I bring my practical engagement in politics to the fore … I often take stances that sometimes upset the people in my own electorate, but I hope they respect me, they know that I'm prepared and want to stand up for what I think is common sense propositions."
Join Over60
Join our community of over 400,000-plus members today and get the latest Over60 news, offers and articles.
Get all the latest Over60 news, offers and articles.