Studio 10 cleared over Kerri-Anne Kennerley's racist Indigenous comments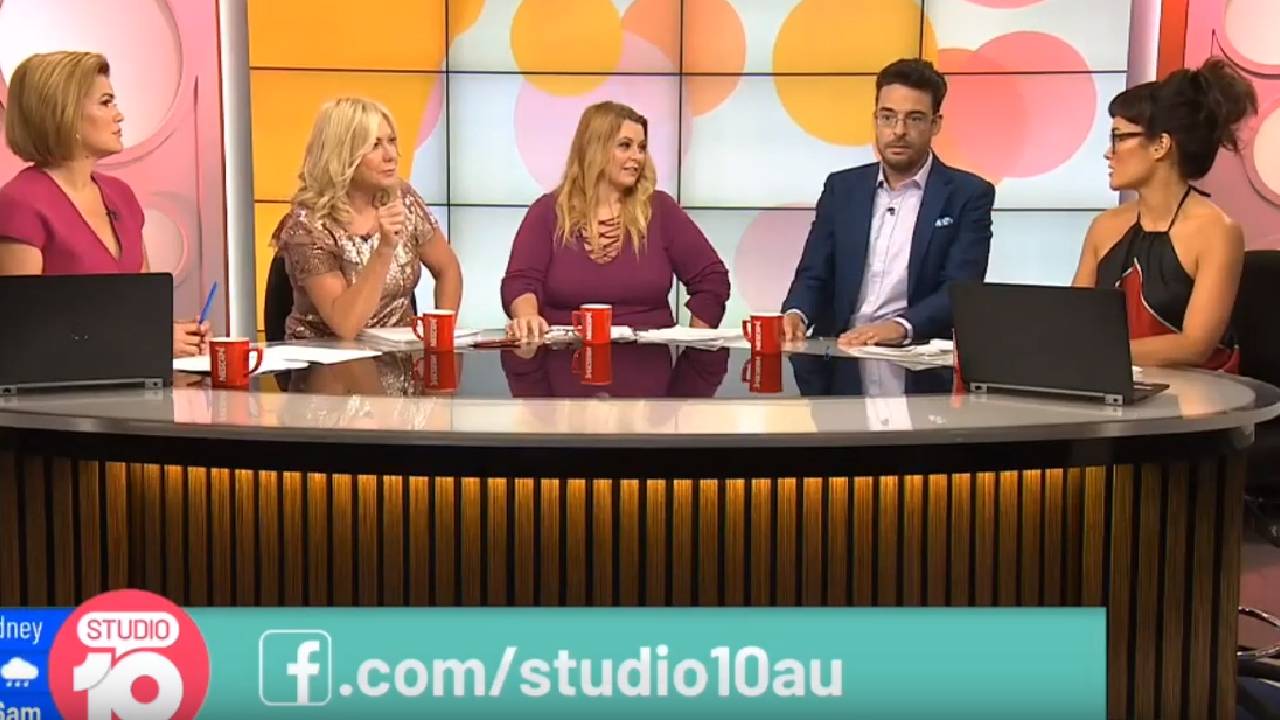 Studio 10 has been cleared following an investigation by the television watchdog over complaints that Kerri-Anne Kennerley made racist comments on the morning show.
During a segment on the program in January, the panel was discussing the concerns of Indigenous Australians around the white invasion of Australia when Kennerley said, "It was a couple of hundred years ago. Get over it. Let's just move on."
Kennerley also questioned the motivations of Australia Day protesters. "Has any one of them been out to the outback where children, where babies and five-year-olds are being raped, their mothers are being raped, their sisters are being raped, they get no education," she said in the segment.
Fellow host Yumi Stynes responded, "That is not even faintly true Kerri-Anne and you're sounding quite racist now."
The Australian Communications and Media Authority (ACMA) received two complaints against the segment, with one of the complaints stating that Kennerley "used false data, incorrect and racist statements in an attempt to discredit the protest by showing serious contempt and severe ridicule to the indigenous Australians".
The ACMA found that while Kennerley's comments were inflammatory, no regulations were breached.
"As the ACMA has previously noted, broadcasting views that may be offensive or controversial does not, in and of itself, constitute a breach of the relevant Code provisions," the watchdog said in its findings.
It noted that while "the emphatic and sweeping suggestion by Ms Kennerley of endemic sexual abuse in Indigenous communities could be capable of provoking strong negative feelings in a reasonable person", Stynes' rebuttals helped balance the discussion and "contextualised [Kennerley's comments] as only one of a number of views on the issue".
The ACMA concluded: "The segment was not, therefore, likely in all the circumstances, to provoke or perpetuate in the ordinary reasonable viewer, intense dislike or serious contempt against Indigenous people because of race."
After learning about the ACMA's findings, Kennerley told PS last week, "You know, after that happened I went and looked up the word racist, just to see what the exact meaning of the word was ... and it is to look down on someone of a different race. To think you are better than them. That's not what I said, and I certainly do not think I am better than anyone else.
"My statement was that these people protesting about the date of Australia Day are nowhere to be seen within the Indigenous communities where women and children are being raped and murdered."
Join Over60
Join our community of over 400,000-plus members today and get the latest Over60 news, offers and articles.
Get all the latest Over60 news, offers and articles.