Scott Cam speaks out: "I was upset"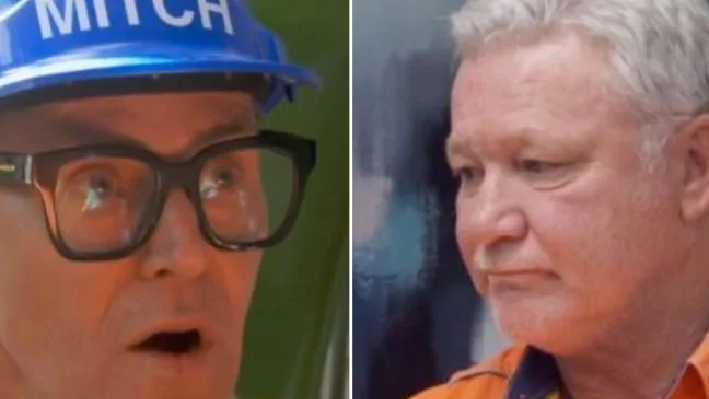 After two long, action-packed episodes where viewers watched The Block contestants Mark and Mitch, go head to head with show's host Scott Cam, their issues have finally been put to rest.
The couple apologised to Scott on Tuesday night's episode after an explosive argument aroused from Mark and Mitch accusing the host of being homophobic.
Cam repeatedly called their second living space a "party room," much to the dismay of the contestants who felt their "party room" meant a judgement on their lifestyle.
"By 2019 homophobic innuendos are f***ing not on," a furious Mitch said to Cairns couple Tess and Luke at the time.
View this post on Instagram
"F***ing done with comments from people like him, aimed at people like me. Go f**k yourself," he fumed.
However, Cam insisted he was merely repeating feedback given by the judges, who praised contestants El'ise and Matt for designing their bedroom away from the "noisy people," Mark and Mitch.
On Monday night's episode, the TV show host approached the couple to explain he meant nothing of the comments he repeated on Sunday night, but left in a strop following the boy's reactions.
View this post on Instagram
"I was expecting you to say sorry once I explained it, but you didn't say sorry you said 'thank you'," he told the couple.
Mark muttered "oh well," after Scott stormed off and Mitch responded to his partner, "whoops".
However, it seems the contestants had a change of heart on Tuesday night and apologised after the two days of fiery clashing.
"The other day we had a chat, and we had spoken on you behind your back," Mitch said.
"You caught us off guard, and I was a bit overwhelmed and I didn't consider what our actions had been. I just want you to know that we sincerely apologise if we offended you. And I'm upset that I might've offended you."
View this post on Instagram
Mark jumped in: "And we were wrong."
Scott who looked taken aback by the genuine apology said: "Well, that's really nice. Thanks boys. And you know I would never have those thoughts in any way whatsoever. Lets hug it out."
Mitch later explained to the cameras they "felt so much better now".
"We felt we owed him an apology, and we wanted to make sure he got that apology and it was genuine. We had been self-centred, and thought about how things were affecting us, and had left Scotty's feelings out of it."
"I feel so much better now because I was upset," the host said after breaking away from their group hug, joking: "I'm glad that you like me again."
Join Over60
Join our community of over 400,000-plus members today and get the latest Over60 news, offers and articles.
Get all the latest Over60 news, offers and articles.