"For goodness sake!": Jacqui Lambie clashes with Waleed Aly over Centrelink drug testing plan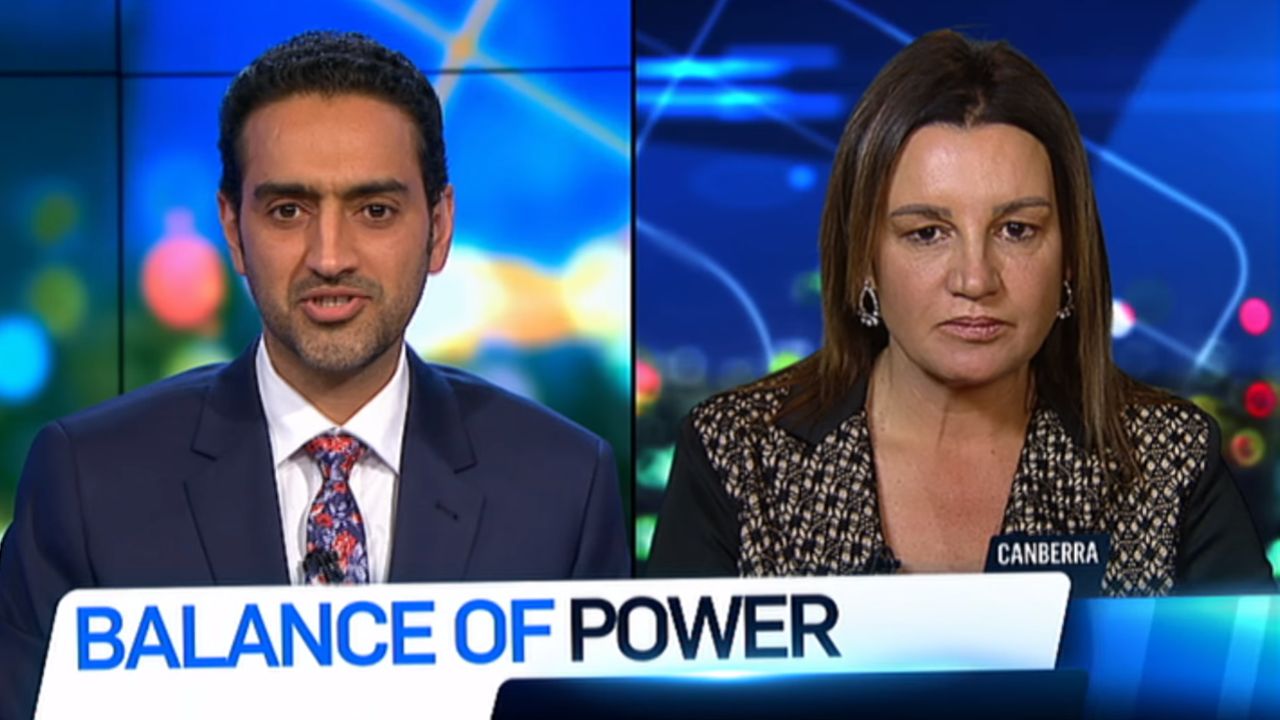 Jacqui Lambie has called for drug testing on politicians and other public sector workers in a tense exchange with Waleed Aly on The Project.
It came after the independent senator announced that she would not support the government's plan to impose random drug tests on welfare recipients until adequate rehabilitation services are made available to complement the bill.
Under the proposed policy, which was first developed under the Turnbull government, 5,000 new recipients of Newstart and the Youth Allowance would be tested for illicit substances. Those who test positive would have their payments quarantined, and be required to attend taxpayers-funded drug counselling sessions.
On Friday, Senator Lambie told The Sydney Morning Herald and The Age that she would oppose the bill unless government MPs agree to subject themselves to the same test. "Like I said last time, I won't be supporting it until they are prepared to do that themselves," she said.
Lambie reiterated her position on The Project Monday night. "Anybody feeding on the public purse and they don't want to be discriminated against, whether you are a teacher, whether you are working for a politician or you are a politician, tell me why you should not be random drug and alcohol tested," she said.
"They should be doing it already and leading by example."
Aly questioned who would be subjected to the random drug testing under her proposal. "So are you proposing to introduce something to drug test teachers if they are taking from the public purse and working in the public system? Every ABC journalist? Every academic working in the country that is not private?"
"Why not, we do it in mining, we do it out there in construction, there are many other places in Australia that do it, why are we so special that, because we are on the public purse that shouldn't have random drug and alcohol testing," she said.
"If I am right, you are saying you have been presented about a proposal about drug testing people in welfare and your counter-proposal is — let's drug test every one in the public service, millions of people?" Aly again asked.
"It is random. It is random drug and alcohol testing, Waleed, so, that is why it is called 'random', and they are not testing everybody.
"I don't care where you are working. There is no reason why you shouldn't have random drug and alcohol tests. We have massive drug problems in this country, for goodness sake."
When panellist Peter Helliar asked if Lambie's proposal indicated a drug problem in the parliament, she said, "I can't verify that."
However, she insisted that drug tests should not be reserved only for "the poor".
"Why discriminate, why is it only the poor? Why is it only the poor that we have to go after? Are we too good, none of us do alcohol and drugs or anything? That is rubbish, drugs do not discriminate, certainly ice does not."
Join Over60
Join our community of over 400,000-plus members today and get the latest Over60 news, offers and articles.
Get all the latest Over60 news, offers and articles.