This city is set to adopt "smart city" surveillance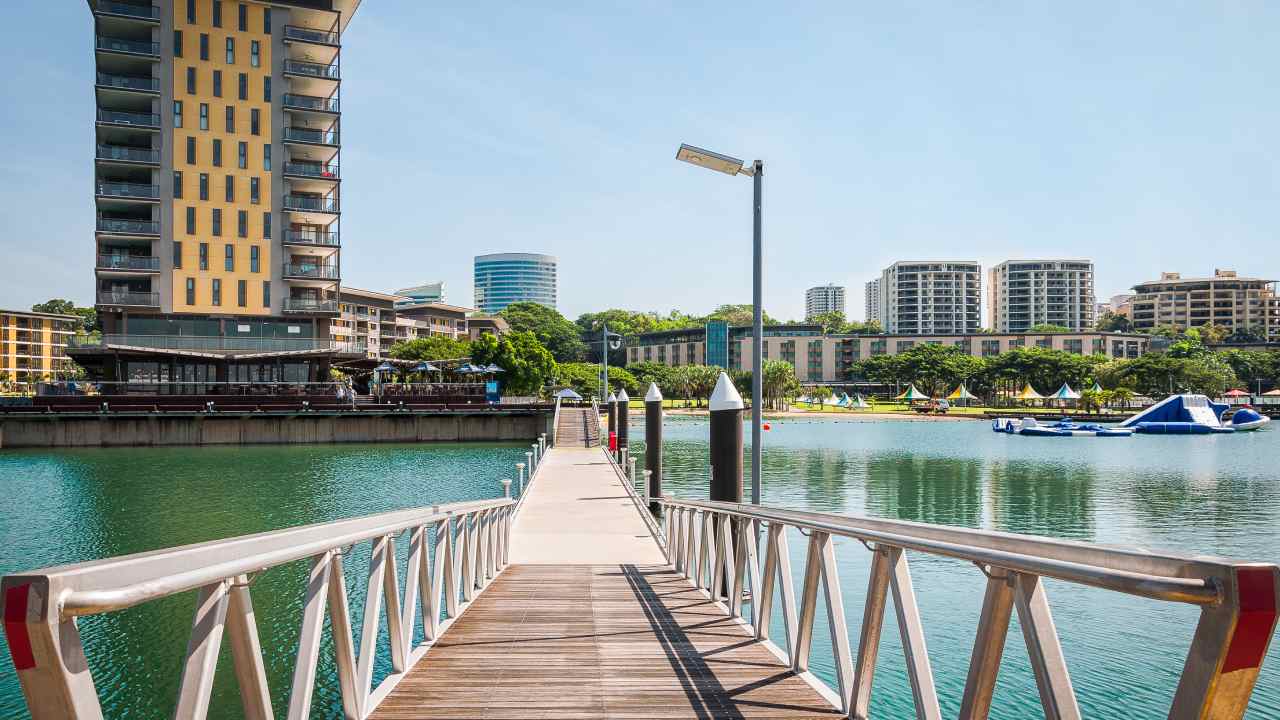 As part of Darwin's new plan to transform the city into a "smart city", the city's council is installing hundreds of poles fitted with CCTV cameras, loudspeakers, sensors, Wi-Fi points and LED lights that can capture large amounts of real-time data and send it to the police.
Darwin Council CEO Scott Waters said that the police would use the data collected for crime prevention and that the council would use it to better understand how locals are using the city in order to identify areas of improvement.
Naturally, academics are concerned about the potential for this invasive technology to take over the personal privacy of citizens going about their day-to-day activities.
There are 138 CCTV cameras and 912 LED lights so far being installed across Darwin's CBD that feeds information back to police headquarters.
Due to the infrared capabilities of the lights, this allows police officers to "basically see in the dark".
However, Mr Waters says that there are results.
Crime in areas that attract anti-social behaviour has already reduced by 50 per cent since installing the cameras, Mr Waters told The New Daily.
"Crime will happen, we understand that's a part of society, but we want to create an environment where it is more difficult to commit a crime," Mr Waters said.
"It's all about planning, development, safety and communication," Mr Waters said.
"We can look at vehicle movements and people movements… and be able to make better decisions and solve problems in our city based on the information we receive."
However, senior business law lecturer John Garrick from Charles Darwin University says our right to privacy is going by the wayside thanks to this new technology.
"There's a very strong sales line about technology that has the seductive promise of greater protection from street crime," Professor Garrick said.
"It's a very powerful narrative, but we need to ask ourselves: where is this technology being imported from, and where will this data go? Who has control over it and who has access to this data?"
My Waters has defended the new technology saying that all data collected from citizens is anonymous.
"We don't have the ability to drill into an individual and find out who they are," Mr Waters said.
"Privacy of the individual citizen is one of the most important elements of democratic society."
Join Over60
Join our community of over 400,000-plus members today and get the latest Over60 news, offers and articles.
Get all the latest Over60 news, offers and articles.