Donald Trump mocked over embarrassing gaffe about Prince Charles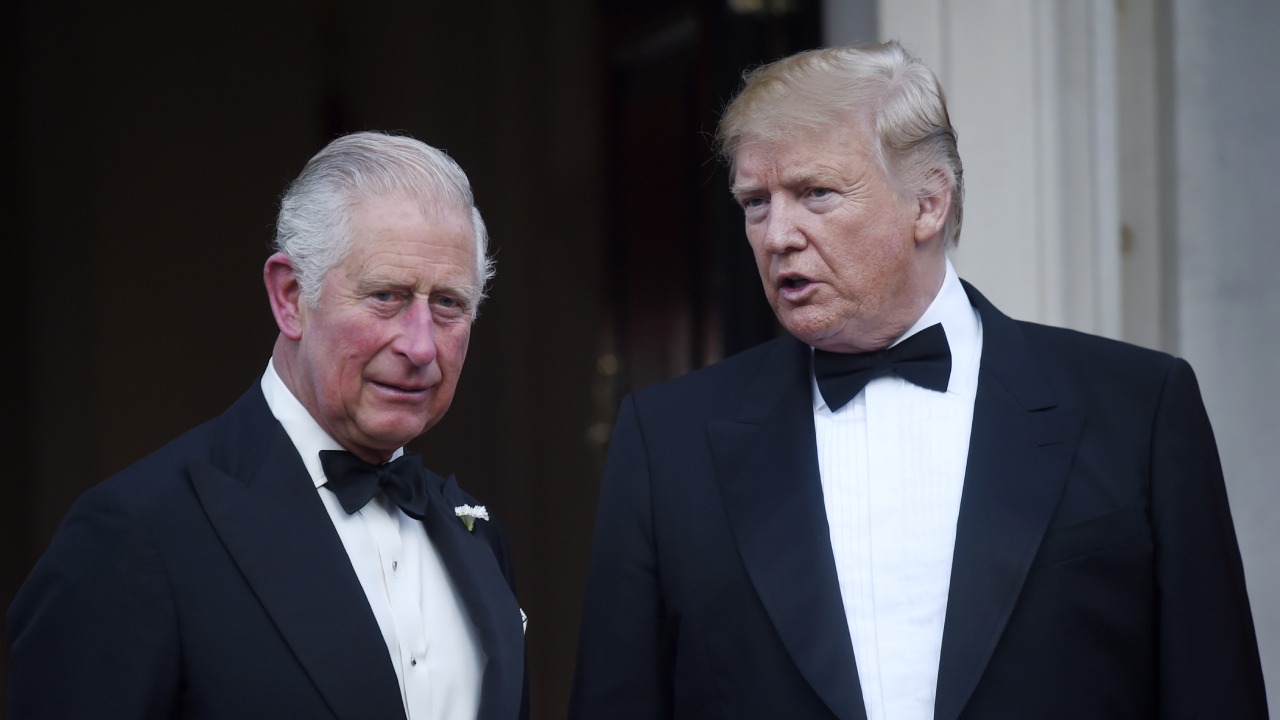 Last year, Donald Trump made headlines for his gaffe when visiting Queen Elizabeth II at Windsor Castle.
Now the US president has made another faux pas with a British royal.
Trump misspelt Prince Charles's official title in a Twitter post on Thursday, calling him the "Prince of Whales". He mentioned Charles and the Queen as part of his argument that he should not be obliged to divulge details of discussions with foreign parties to the FBI.
"I meet and talk to 'foreign governments' every day. I just met with the Queen of England (U.K.), the Prince of Whales, the P.M. of the United Kingdom, the P.M. of Ireland, the President of France and the President of Poland. We talked about 'Everything!'" he wrote.
"Should I immediately call the FBI about these calls and meetings? How ridiculous!"
The Internet remembers things better than you do. pic.twitter.com/P9hb3bOYwq

— Doktor Zoom (@DoktorZoom) June 13, 2019
The president immediately removed the post and replaced it with the correct spelling, but Twitter users had caught wind of the typo.
The Prince of Whales, pictured earlier today pic.twitter.com/GmnAiQuzwx

— Graeme Demianyk (@GraemeDemianyk) June 13, 2019
— Sven Henrich (@NorthmanTrader) June 13, 2019
"I DEMAND TO SPEAK TO THE PRINCE OF WHALES!" pic.twitter.com/gGrXNF6wa1

— Born Miserable (@bornmiserable) June 13, 2019
Trump's Twitter post came after his interview with
ABC News
, where he said he would accept damaging information on a political rival from a foreign government.
"I think you might want to listen, there isn't anything wrong with listening," said Trump. "If somebody called from a country, Norway, [and said] 'we have information on your opponent', I think I'd want to hear it."
He denied that such foreign assistance would amount to election interference.
"It's not an interference, they have information – I think I'd take it," Trump said.
"If I thought there was something wrong, I'd go maybe to the FBI."
The current US campaign finance law prohibits political candidates from receiving campaign contributions from another country, which may include sensitive information "of value".
Trump's statement has been criticised by politicians across the board.
"Foreign influence in our elections is growing, not lessening, and we don't want to send a signal to encourage it," said Republican Senator Lindsey Graham.
"Donald Trump has made it clear that he will engage in any action, no matter how unethical or unpatriotic, that he will go right up to the line of what's legal and indeed it looks like he crossed that line many times," said House Intelligence Chairman Adam Schiff.
Join Over60
Join our community of over 400,000-plus members today and get the latest Over60 news, offers and articles.
Get all the latest Over60 news, offers and articles.