"Put on the spot": Delta Goodrem interview divides fans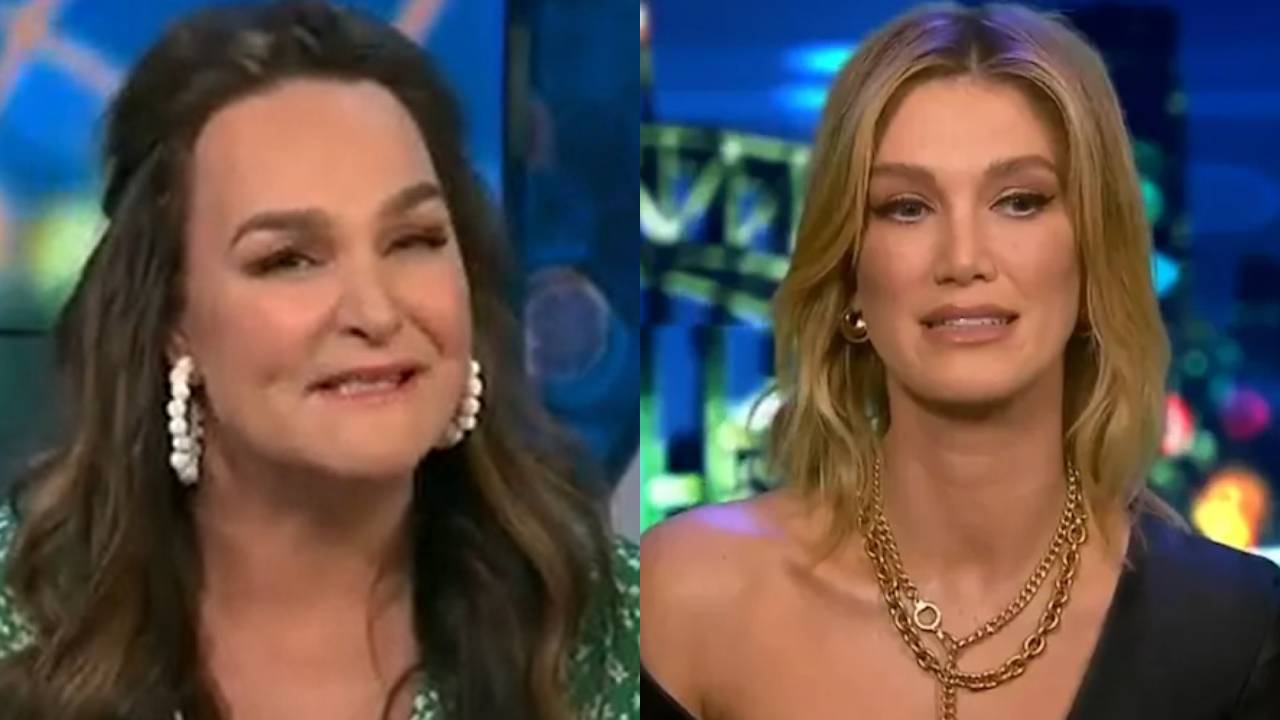 Singer Delta Goodrem was put on the spot with an intense question from
The Project
panellist Kate Langbroek while Goodrem was trying to promote her latest album.
She appeared on The Project via video link from Sydney and was discussing her latest album and book when Langbroek asked her about sexual assault in the music industry.
"Earlier this week we ran a story on the sheer volume of women in the music industry who have experienced sexual assault or harassment, and the figure was as high as, I think, 96 per cent of women," panellist Kate Langbroek said.
"Did that figure shock you?"
"Listen, nobody deserves to feel unsafe in the workplace and my heart completely breaks to hear that figure." Goodrem quickly responded.
Langbroek wasn't happy with that answer and kept pressing.
"But does it surprise you?" Langbroek pressed again.
Goodrem appeared flustered and repeated the question back four times.
"Does it surprise me? Ahh… does it surprise me?
"Um listen, I only know…," she began before trailing off again.
"Does it surprise me? Does it surprise me?"
"I am shocked by that number, it's completely surprising and my heart is.. you know, it really hurts my heart to hear that," she said.
"And I continue to support and be there for the community and my girls and it's definitely very troubling."
Viewers weren't happy with Langbroek's questioning, saying it was "irresponsible".
I feel like that was an irresponsible line of questioning just now on #TheProjectTV. Delta was clearly caught off guard and not prepared for the SA question. Bringing the issue to light is important but I don't think that line of questioning achieved anything productive.

— Isobel (@isobel_saccaro) May 13, 2021
Delta seems a bit taken aback by that question and doesn't want to ruffle feathers #theprojecttv

— Lone Vlogger (@Nardeen_92) May 13, 2021
Others thought Goodrem could've handled the question better and used it as a talking point about sexual assault in the music industry.
"As much as I love Delta and am looking forward to all the things she's got coming out, her inability to answer the question about whether she's surprised was the answer in itself. You can't have been in the industry as long as she has and not know," one fan wrote.
The segment was posted to The Project's Twitter account after the show aired, but was quickly removed.