No more Justin Bieber: New rules for Marty Sheargold's return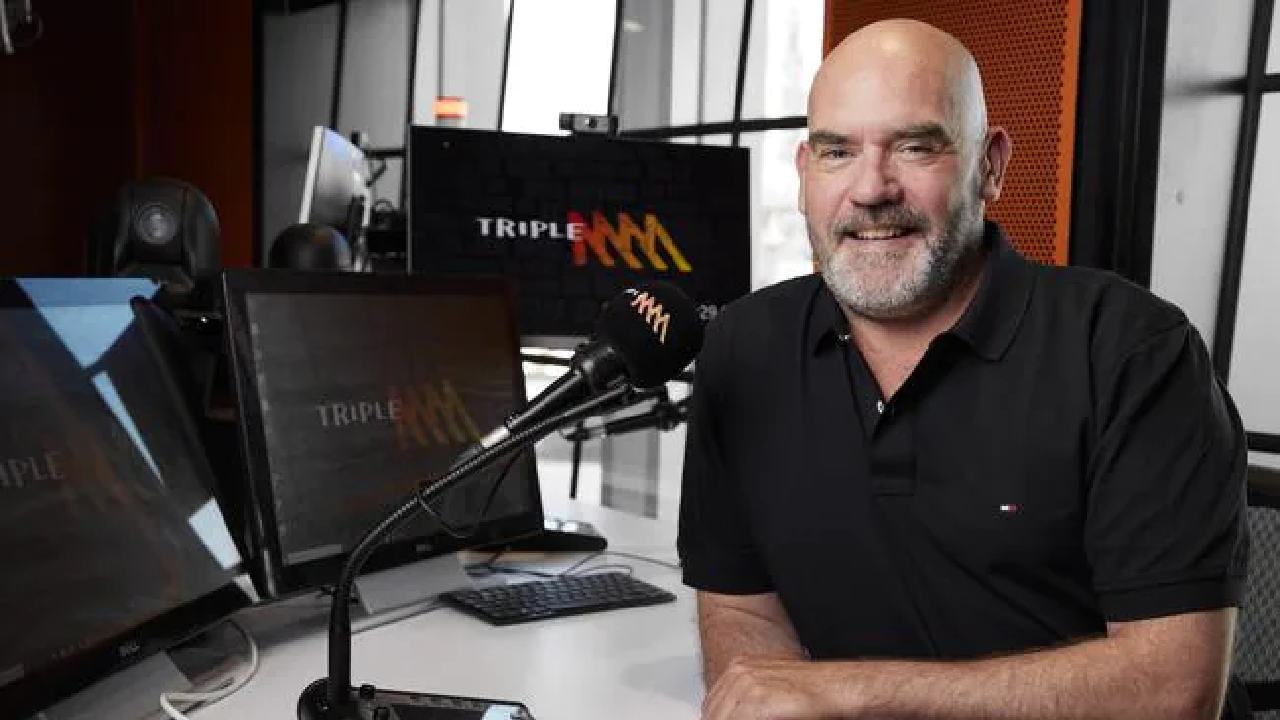 Marty Sheargold is back after quitting from his gig on Kate, Tim and Marty last year.
Sheargold claimed he no longer found the show "challenging" and went on to become a full-time stand-up community along with setting up his own podcast.
He said the podcast set up eventually "couldn't work out how to make any money out of it."
The radio star returned to his radio star gig not too long after, this time with his own breakfast show on Triple M Melbourne.
Four months in, Marty told news.com.au: "I'm really enjoying coming to work and that hasn't always been the way, but it certainly is now,"
"If you can't get up and about for this kind of opportunity then you shouldn't be looking for it in the first place."
Marty now hosts The Marty Sheargold Show by himself, but often has supporting co-hosts to provide banter and good entertainment for fans.
"I love that idea of getting the whole team in the studio and that always takes time for people to find their own rhythm naturally, and I think that's happening now which is great. And it's great having young people around because you can vicariously live through their lives and still go to bed early," Marty said.
"We're having genuine fun and I think that's the most important thing in a team. Content will always look after itself but if you've got a great energy and attitude within the group then it's just a joy to be a part of," he added.
Marty also admitted he loves his new audience at Triple M now.
"I don't have to talk about Justin Bieber anymore, which is good," he revealed.
He also made it clear he will never speak about reality programs on his show as its "lazy".
"When you look at the clock of these (breakfast radio) shows and you give someone from MAFS half an hour of your show, that's because you don't want to do half and hour of your show," he said.
"It's awful radio and it should be outlawed. And as a listener you shouldn't put up with it, you should find somebody that's not doing that, because it's patronising to treat the audience that way. Who could give a f**k about a bloke from MAFS?"
Marty revealed he has rejected a number of offers to appear on reality shows.
"All of those reality ones I've said no to," he told news.com.au.
"They even wanted me to go and do the Dirty Dancing show in the US (Channel 7's Real Dirty Dancing). I'm like, 'You don't know me at all. Why would you ask me to do that?' I was quite insulted.
"I couldn't think of anything worse and I made the right decision, it was an awful show."
Marty admitted he turned down a chance to feature on I'm A Celebrity … Get Me Out Of Here, saying: "It feels like end of career stuff, that stuff. It doesn't feel like building a career.
"You're either starting or ending, it shouldn't be in the middle of your career."