New Michael Hutchence documentary reveals the night that changed everything for the star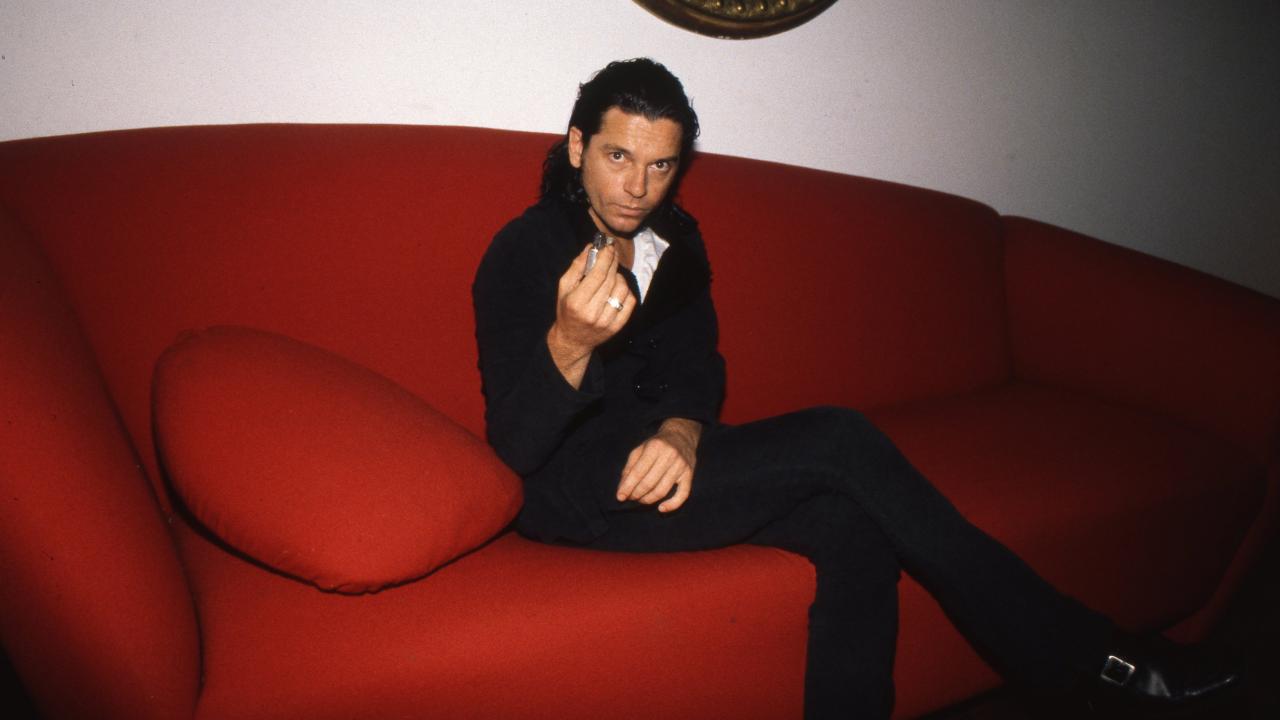 Michael Hutchence and INXS in their prime made some of the biggest hits of their era and reached number one with Need You Tonight in January 1988.
20 years on from his suicide, Hutchence is still a pop culture icon. With newspapers, TV documentaries, drama series and reality competitions retelling his story, they were all missing a crucial piece of information.
Hutchence had suffered a traumatic brain injury from a one-punch attack in Copenhagen, 1992.
The story, told in a new documentary Mystify, was told by Hutchence's partner from 1991 to 1995 Helena Christensen. The story was then backed up by a coroner's report.
Christensen recounts that a taxi driver "yelled at Michael to move, got out of his car and punched him. He fell backwards and hit the curb".
The aftermath was dark. Hutchence insisted on leaving the hospital and stayed in Christensen's apartment, vomiting and refusing food for the next month.
"This dark, very angry side came out in him," she says.
The documentary Mystify is told by long-time INXS collaborator Richard Lowenstein.
"She didn't even tell her parents for 20 years, so her interview was very revealing. And then the coroner's report was even more revealing — of what he was hiding," Lowenstein tells RN's Stop Everything!
"I think it was incredibly emotional finding that out, especially for the band members. They came to a screening and they didn't know the full extent until they saw the film."
Lowenstein obtained the unedited coroner's report of Hutchence through British Journalist sources. He then showed it to neurologists and psychologists.
"I don't think anyone had seen that unedited coroner's report before, but that was a revelation," he says.
"[They] rang up in the middle of the night saying: 'It's very obvious what happened. This is a perfect storm of suicide risk, what's here in the report.'"
Lowenstein said that the revelation was a transformative piece of the "jigsaw puzzle" that was Hutchence.
"After his assault in Copenhagen in 92, he came back and filmed some videos, and all of us at Ghost, everyone who worked with him, saw a very different Michael. And we just [thought]: 'There's something wrong'," he says.
"We didn't know if it was going to be permanent. And then we saw him go off the rails. You'd see him every three months and you'd go: 'Whoa, that's not the Michael we knew three months ago.'"
Lowenstein said he was inspired to tell the true story of Hutchence as he didn't feel like the real version of him was out in the media.
"We just all sat there and thought: 'There's honestly nothing of the guy we remember — that we recognise — out there.' And we just we had all the footage in our archive, in literally my attic. And we thought, we should do something authentic about him," he says.
"As we put the jigsaw puzzle together, I discovered a much more complicated and insecure [person], someone who had been fighting depression from the start," Lowenstein says.
Join Over60
Join our community of over 400,000-plus members today and get the latest Over60 news, offers and articles.
Get all the latest Over60 news, offers and articles.