Inside Michael Jackson's mysterious second marriage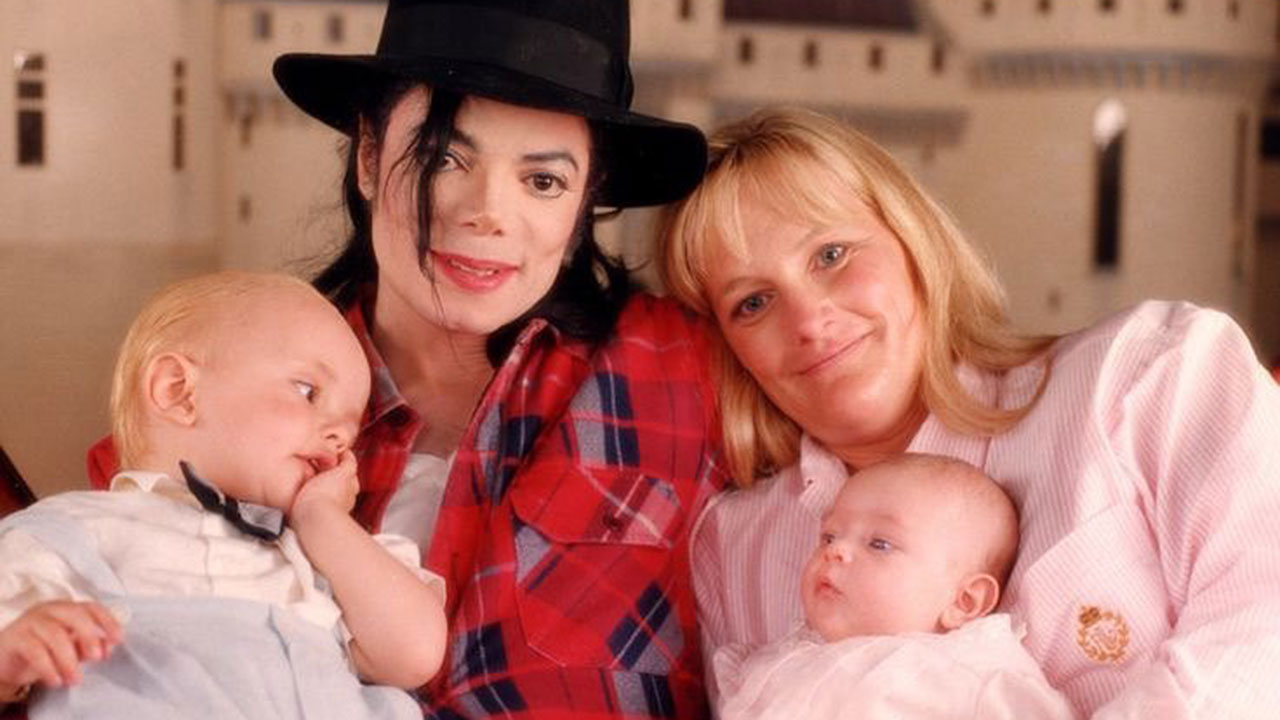 Michael Jackson's first marriage to Lisa Marie Presley is the one that garners the attention of the masses, but his second trip down the aisle is one that is just as intriguing as the former.
After starting a blossoming friendship with nurse Debbie Rowe at the medical centre where she worked, the King of Pop looked to her for comfort after his break-up with Presley.
"[He and Lisa Marie] had broken up and I was trying to console him because he was really upset," revealed Debbie in the Jackson-approved TV special Michael Jackson: The Footage You Were Never Meant To See.
It wasn't long before Jackson and Rowe said "I do" at the Sheraton on the Park Hotel in Sydney in November 1996, surrounded by close family and friends.
His best man was an eight-year-old boy.
View this post on Instagram
During the wedding, Rowe was heavily pregnant with her first child – Prince Michael – who she would later "gift" to Jackson and exclude herself from their lives.
The Thriller star had previously had his heart broken by Presley, who refused to give in to his desires of becoming a father, saying he was too emotionally immature to raise a child.
Presley filed for divorce in 1996, citing "irreconcilable differences". Their short but incredibly public stint came to an end and now, in Leaving Neverland, the star's child sex abuse accusers claim the entire marriage was a stunt.
The explosive documentary claims that Jackson hoped to distract the public as his relationship with young boys became more frequent.
"I remember Michael saying to me that he's going to have to have these public relationships with women, so that people don't think anything," accuser James Safechuck said.
"He would always say that he'd have to go get married at some point, but that it wouldn't mean anything."
Despite Presley admitting that her feelings for Jackson were always real, she was not prepared to give him the one thing he desperately wanted: A baby.
That's where Rowe came in, as the nurse was willing to provide him with a child.
"He said, 'I really want to be a dad,' and I said, 'So be a dad.' He looked at me puzzled. I said, 'Let me do this. I want to do this. You've been so good to me. Please let me do this: You need to be a dad.' I nagged him into it, if you will," said Rowe.
Jackson went on to confirm the story, saying: "She said, 'You need to be a daddy.' She wanted to do that for me as a present."
Rowe went on to give birth to their first child, Prince Michael, in February of 1997. Jackson later told Martin Bashir on Living With Michael Jackson that both the couple's children were "natural conceptions".
Rowe remembered the birth of their first child.
"Michael was definitely more excited than I was. He was SO excited when I had a contraction. He was welling up ... and then his son was born. The look on his face ... I'd never seen him that happy. That's what made it wonderful for me, to see the look on his face."
The child was immediately taken to Jackson's Neverland ranch and was cared for by a team of nannies. Rowe saw him six weeks after she gave birth.
Then 14 months later, daughter Paris was born. Jackson said he "snatched" his baby girl from the hospital when she was only a newborn.
"I snatched her and just went home with all the placenta and everything all over her."
Rowe didn't seem to mind that her relationship with her kids was kept to a minimum.
"We have a non-traditional family, and if it makes people uncomfortable, it's a shame they're not more open," Rowe said in 2003.
View this post on Instagram
"We have a family unit, and I will always be there for him and the children. People make remarks: 'I can't believe she left the children.' I did not leave my children. My children are with their father, where they're supposed to be.
"My kids don't call me mum because I don't want them to. They're Michael's children. It's not that they're not my children, but I had them because I wanted him to be a father. I believe there are people who should be parents, and he's one of them. I could do something for him, and this is what I could do."
The couple filed for divorce in October 1999, and Rowe gave Jackson full custody of their two children.
It was something that was already in place during the marriage, as Rowe lived away from Jackson's place of residence.
She blames the lack of privacy for their separation.
"We split up because I couldn't deal with it. I couldn't go to the grocery store. I wasn't used to it. Michael was more than generous: 'You don't have to go to the grocery store.' But I want to. I really want to," she said in 2003.
It is understood that Rowe has a closer relationship with her daughter Paris, who is now 20, compared to her son Prince Michael.
Taking to social media, the mother made a supposed jab against her former spouse saying, "One of the saddest things in this world is to see a child grow up hating one of their parents because they only got one side of the story."
Do you remember when Michael Jackson married Debbie Rowe? Tell us in the comments below.
Join Over60
Join our community of over 400,000-plus members today and get the latest Over60 news, offers and articles.
Get all the latest Over60 news, offers and articles.