6 things you never knew about David Bowie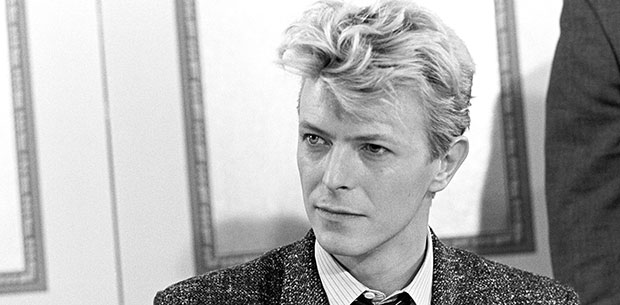 It's hard to believe it's been two years since David Bowie's death, but as devastating as his loss was to his fans and his peers, at least his music and his legacy will endure forever. So to celebrate his life, we're taking a look at some little-known facts about the music icon.
1. Why he changed his name
When David Robert Jones decided to pursue his music career, The Monkees were at the height of their fame, and David was worried he would become confused with Davy Jones. So he changed his name to Bowie, and the rest is history! In a letter to a 14-year-old fan in 1967, Bowie wrote that his manager told him, "Nobody's going to make a monkey out of you".
2. His eyes are NOT different colours
Contrary to popular belief, Bowie did not have heterochromia, a genetic condition resulting in two different coloured eyes. However, he did have another ocular quirk – aniscoria, a permanently dilated pupil. It happened after a 15-year-old Bowie and his friend George Underwood got into a fight over a girl, and Underwood's fingernail accidentally sliced Bowie's eye. Luckily, there were no hard feelings and the two later collaborated several times.
3. He had some famous friends as a child
While attending Bromley Technical High School, Bowie met Peter Frampton and the two bonded over their love of music. They remained close mates for the rest of Bowie's life and worked together professionally a number of times.
Bowie also counted Reginald Kenneth Dwight (none other than the iconic Elton John) among his friends as a teenager. However, the two grew apart over the years and hadn't talked much in about 40 years. In an interview with Rolling Stone, Sir Elton said they simply weren't each other's "cup of tea".
4. He was an activist from a young age
In 1964, aged just 17, Bowie formed the "Society for the Prevention of Cruelty to Long-Haired Men". Yes, you read that right. The organisation's aim was to protest the negative treatment that men who opted for longer hair styles received on the street. He was even interviewed by the BBC for it!
5. "Space Oddity" was released at the perfect time
Bowie's iconic song "Space Oddity" was released on July 11, 1969. Just nine days later, the BBC played the song during its coverage of the Apollo 11 moon landing, prompting it to become Bowie's first big hit in his home country.
MREC-TAG-HERE
6. He predicted the rise of the internet
Ever the futurist, when the world wide web was just getting started in 1999, Bowie instantly knew it was going to change the world. In an interview with the BBC's Jeremy Paxman, who suggested that the internet's potential had been "greatly exaggerated", Bowie responded with eerie accuracy.
"I really embrace the idea that there's a new demystification process between the artist and the audience. The interplay between the user and the provider will be so in sympatico it's going to crush our ideas of what mediums are all about."
Join Over60
Join our community of over 400,000-plus members today and get the latest Over60 news, offers and articles.
Get all the latest Over60 news, offers and articles.