Gwyneth Paltrow doesn't live with her husband – and their sex life has never been hotter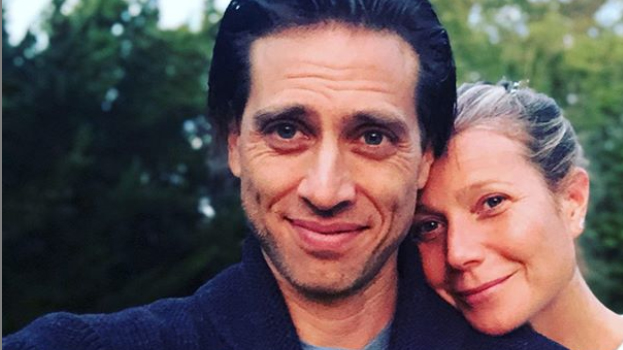 Gwyneth Paltrow married her husband Brad Falchuk over nine months ago, however they have not moved in together – and they have no plans to in the near future.
The Golden Globe winning actress recently admitted the decision was purposeful and the key to their "marital bliss".
Talking to The Sunday Times, the 46-year-old shared the way the couple keep their spark alive is by living together part-time.
The star's 48-year-old hubby Brad – who is one of the co-creators of Glee and also a writer and director – spends a few nights a week at his own home not too far away from Gwyneth, with his own two children, Isabella and Brody.
Then four days a week, he lives with the actress in her Los Angeles home, with her children with Chris Martin, Apple and Moses, to keep their relationship "fresh" and "exciting".
"Oh, all my married friends say that the way we live sounds ideal and we shouldn't change a thing," Gwyneth said.
The couple spend just enough time apart to miss each other and keep their respective children from previous marriages in their own home, only to come together a few nights a week.
The decision is one that Michael Boehm, Gwyneth's intimacy coach, says is the secret to marital bliss.
"When two people first meet, they don't know each other, so there's a very strong attraction," she explained to Claire Murphy, host of Mamamia podcast, The Quickly.
"Everybody knows that first honeymoon period when you get to know each other, and you spend all night up talking and you discover all these similarities and what you have in common. It's amazing, you talk, and then you have sex, and then you talk again.
"It's just really, really exciting and electrifying."
The intimacy expert said couples over time become too comfortable with each other, so having boundaries such as space allows for the relationship to remain interesting.
"So the more you actually have in common, the better you get along," she said.
"If people's likes are very different, it's not going to work. In divorce court, they call that irreversible differences.
"So when you choose a mate, you have to choose someone with whom you have a lot in common and that's what makes for a healthy relationship.
"But sexual interaction – the spark, or the flame, or the polarity – comes from the difference. That's why it's called 'opposites attract'."
Boehm added those who have a lot in common usually make a good pair for relationships, however are having terrible sex.
"The more different opinions and ideas and behaviours people have when it comes to the sexual tension, the more exciting and hot the sex is," she explained.
"And that is why most people come to a place where they're not that interested in having hot sex. And that's not necessarily a problem except when people think it's a problem."
The intimacy coach also explained those looking to spice up their relationship don't necessarily have to live in separate homes but instead look for ways to add excitement to a relationship.
She explained couples have to find what made their relationship so exciting in the first place and "recreate that kind of atmosphere".
Image: Instagram @gwynethpaltrow
Join Over60
Join our community of over 400,000-plus members today and get the latest Over60 news, offers and articles.
Get all the latest Over60 news, offers and articles.