Richard Gere shunned by Hollywood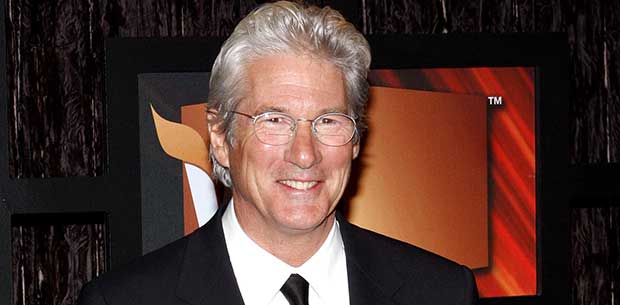 Richard Gere was once one of the most sought after lead male actors of his generation.
Richard established his international fame in the 1980s and 1990s by acting in titles such as Pretty Woman and An Officer And A Gentleman.
Despite his success in the industry, the 67-year-old actor has not made a big studio movie in nearly 10 years.
Richard believes the lack of Hollywood movie offers is because of his outspoken criticism of China and his Tibetan activism.
The actor believes that that Hollywood studios are worried that if they cast Richard, the studios will upset China, who is the world's second biggest box-office market.
"There are definitely movies that I can't be in because the Chinese will say, 'Not with him,'" Richard told the Hollywood Reporter.
"I recently had an episode where someone said they could not finance a film with me because it would upset the Chinese."
In 1993, Gere was banned from the Academy Awards after he spoke about China's occupation of Tibet and its "horrendous, horrendous human rights situation" when he was invited to present the best art direction award.
The backlash from the industry did not stop Richard's activism and he has created two foundations, the Washington-based International Campaign for Tibet and The Gere Foundation in New York.
The Buddhist, who is friends with the Dalai Lama, is banned for life from China.
After Richard's ban from the Academy Awards he said, "I didn't have to put on a tuxedo again. I was fine with that."
Richard's Arbitrage co-star Susan Sarandon, who is also banned from the Awards after speaking about Haitian refugees, highlighted the inconsistencies between their ban and the actors who attacked Trump at the last awards.
"It doesn't matter if you're outspoken about Trump, because Hollywood hates Trump," she said.
"But it was brave of Richard to say what he said. He was drawing attention to the things that everyone has agreed not to pay attention to. That's the sin."
Gere has never been nominated for an Oscar and admitted the only time he was affected by his ban was when he missed a nomination for his role in Chicago.
Despite his absence from Hollywood, Richard is carving a career within the indie movie market.
"I'm not interested in playing the wizened Jedi in your tentpole," he said.
"I was successful enough in the last three decades that I can afford to do these [smaller films] now."
"The studios are interested in the possibility of making huge profits. But I'm still making the same films that I was making when I started. Small, interesting, character‑driven and narrative‑driven stories. It hasn't impacted my life at all."
Join Over60
Join our community of over 400,000-plus members today and get the latest Over60 news, offers and articles.
Get all the latest Over60 news, offers and articles.