15 things you never knew about Grace Kelly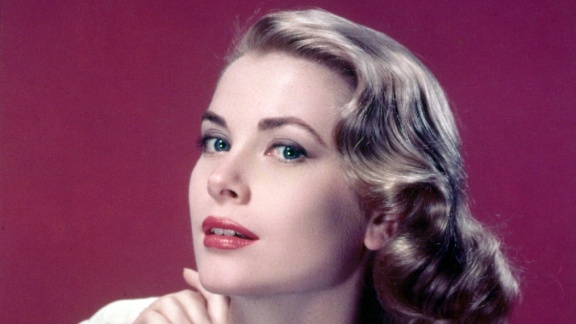 Elegance personified; Grace Kelly is one iconic Silver Screen star whose adoration seems infinite. Aptly named and always alluring, join us as we take a look at 15 fun facts you may not know about the statuesque beauty.
1. Charmed childhood
Grace Kelly was born with the proverbial silver spoon in her mouth, when she was entered the world in Philadelphia on 12 November 1929. Her father, John Brendan Kelly, Sr, was arguably the greatest American rower of his generation, winning three Olympic gold medals and 126 consecutive single skull victories. Her mother, Margaret Katherine Majer, was also an athletic type, teaching physical education and later becoming the first female coach of women's sport at Penn State University. Rather than following her parents' lead, Grace became interested in acting at a young age and worked as a theatre actress and model in New York before cracking into Hollywood
2. The Hitchcock connection
"There are many leading women," Alfred Hitchcock is quoted as saying. "But Grace Kelly is a leading lady." While her early work garnered interest, it wasn't until Kelly teamed up with director extraordinaire Alfred Hitchcock that her career was turned up a notch – or ten! First came Dial M for Murder and Rear Window, both released in 1954 and the latter of which heralded international fame and recognition for the young actress. "Mr. Hitchcock taught me everything about cinema," she said. "It was thanks to him that I understood that murder scenes should be shot like love scenes and love scenes like murder scenes."
3. Brief but illustrious film career
After a string of TV appearances, Kelly made her film debut as a 22-year-old in Fourteen Hours (1951). Her breakthrough role came the following year when she starred alongside Cary Grant in High Noon before her star-status was cemented in 1953's Mogambo (with Clark Gable). In 1954 she could be seen in a number of films; Dial M For Murder, Rear Window, Country Girl, Green Fire and The Bridge at Toko-Ri. In 1955 she starred in To Catch A Thief, while her final two films were made in 1956 – The Swan with Alec Guinness and High Society with Bing Crosby and Frank Sinatra – when she retired from the business abruptly and entirely.
4. Academy award winner
Despite her brilliant 'Hitchcock' performances, Grace Kelly won her first and only Best Actress Academy Award for the 1955 film The Country Girl, in which she starred alongside Bing Crosby. Additionally, Grace won three Golden Globes and a star on the Hollywood Walk of Fame; not bad for a woman who stuck around Hollywood for only a handful of years.
5. We can lick the back of her head (kind of!)
Kelly enjoys the title of first actress to have her likeness printed on a postal stamp, when a number of limited edition stamps were circulated in 1993 – 11 years after her death.
6. She was a Barbizon babe
After high school, at her parent's insistence she complete tertiary education, Kelly was accepted into the prestigious American Academy of Dramatic Arts (AADA) in New York. During this time, she roamed the hallowed halls of the Barbizon Hotel for Women in New York, where she counted Liza Minnelli and Ali MacGraw among her neighbours. First opened in 1927, the residential building was intended to give female professionals a place to stay – or a 'safe retreat' – in the Big Apple without male intrusion.
7. Not even Grace Kelly was perfect
During her time at AADA, teachers were concerned with the pitch and tone of her voice. Apparently, a high voice with nasal undertones and a thick Philadelphian accent was the issue, so she worked diligently with voice coaches and listened to hours of recordings until she perfected her gentle tongue that sounded almost British, and always charming.
8. Could bring grown men to their knees, or make them traipse across the globe
Famous fashion designer Oleg Cassini wasn't just smitten with Grace Kelly: he was crazy in love! She sent him a letter while on the set of To Catch A Thief in France that stated, 'Those who love me, follow me.' Surprise, surprise… he did!
9. Royal romance
After a whirlwind romance, which included a proposal of marriage after just 11 days of wooing, Prince Rainier III of Monaco and Grace Kelly tied the knot on 18 April 1956. 'It seemed right and it felt right, and that was the way I wanted it," Kelly later explained. "I knew that I was going to do it, and even if there was a chance I was making a mistake, I would find out later. Right then and there, nothing mattered to me except staying together." The love story began one year earlier after the pair crossed paths at the 1955 Cannes Film Festival, where Kelly was representing the American delegation He was so taken with the American beauty that he travelled to her hometown of Philadelpia three months later to visit Kelly and meet her family. After agreeing to walk away from her film career and devote herself to royal life, she bore the Prince three children; Caroline, Albert and Stephanie.
10. Wedding dowry
Becoming a princess doesn't come cheap, and Mr Kelly had to fork out $2 million for the Prince to seal the deal. It seems the dowry was purely a formality, and we're fairly certain a man who proposed after just 11 days would have taken her hand no matter the sum.
11. Matrimonial censorship
Somewhat surprisingly, the screening of any film featuring Grace Kelly was banned in Monaco shortly after she wed Prince Rainier. Indeed, she was offered a plum role in Alfred Hitchcock's 1962 movie Marnie but turned it down after fierce domestic opposition from Monaco residents (and no doubt the royal family).
12. Humble princess
"I would like to be remembered as someone who accomplished useful deeds, and who was a kind and loving person. I would like to leave the memory of a human being with a correct attitude and who did her best to help others."
13. Tragic end
Grace Kelly's untimely death at the age of 52 sparked a wave of grief across Europe and Hollywood. Indeed, fans around the world mourned for the actress-turned-princess, when she died 24-hours after a car accident on 14 September 1982. The result of a stroke, Kelly lost control of the vehicle that was also carrying her 17-year-old daughter, Stephanie, who escaped with only minor bruises. She was buried four days later in the Grimaldi family vault, where her husband would join her in 2005.
14. Famous friends
During his eulogy for the starlet, James Stewart said: 'You know, I just love Grace Kelly. Not because she was a princess, not because she was an actress, not because she was my friend, but because she was just about the nicest lady I ever met'.
15. A fondness for flowers
After her death, Prince Rainier created a garden bordering a small lake in his late-wife's honour. Opened in 1984, the garden was recently renovated to include more than 8,000 rose bushes. "My love of flowers opened a lot of doors for me," Grace said. "I've made many friends because of their passion of flowers and their vast knowledge in this field." A statue of the princess stands in the garden.
Republished with permission of Wyza.com.au.
Join Over60
Join our community of over 400,000-plus members today and get the latest Over60 news, offers and articles.
Get all the latest Over60 news, offers and articles.