Samuel Johnson's $10 million cancer fight: "I'm tantalisingly close"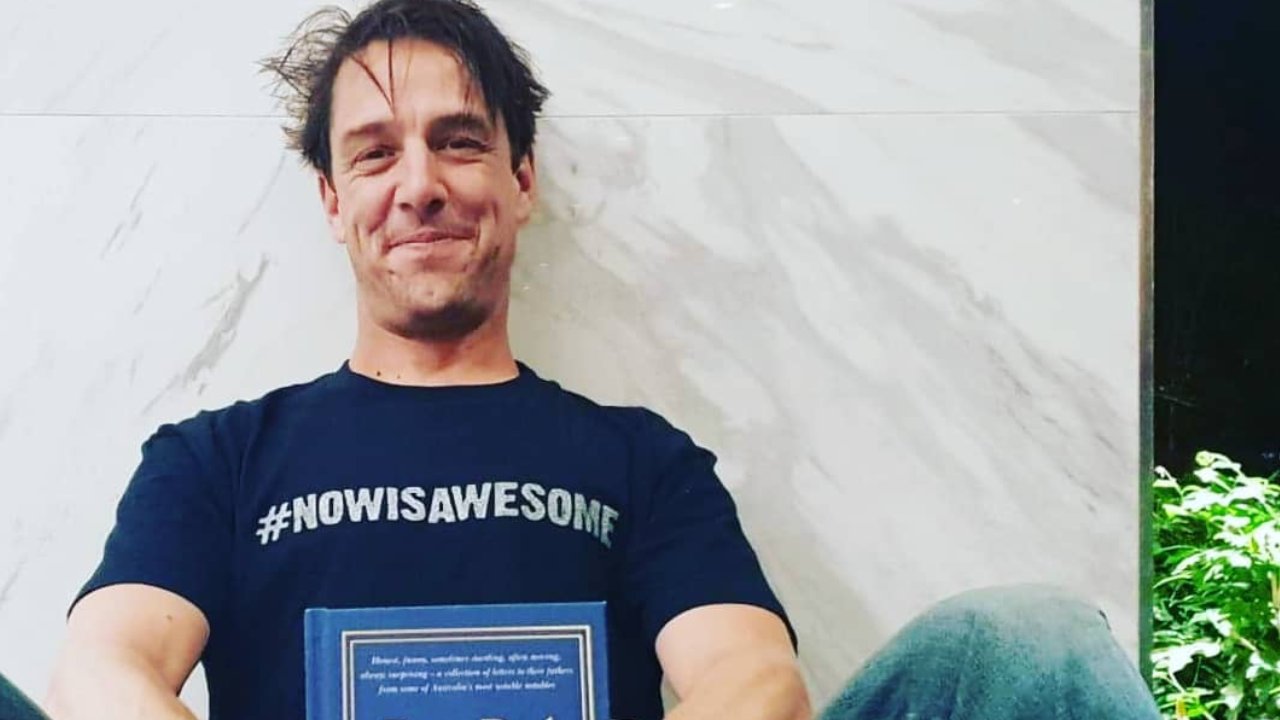 Samuel Johnson, actor and self-proclaimed "cancer vanquisher", has almost hit the $10 million mark through his charity "Love Your Sister". The charity was started after his sister Connie was diagnosed with terminal cancer for a third time back in 2012.
He spoke to 9Honey about how close he is to his goal.
"We've raised $9.6 million and I'm tantalisingly close to reaching the $10 million mark," Johnson revealed.
The actor is motivated to keep his fundraising efforts strong for the hundreds of thousands of cancer sufferers he's met over the years, as well as witnessing his sister's battle with the disease.
"I'm so proud of the progress that's been made in my sister's name," he says. "My sister was kept alive for seven years courtesy of a recently developed drug.
"If she had been diagnosed just 10 years earlier, she would have had more like seven weeks."
He also said that he's often asked how he copes with meeting cancer sufferers and hearing their heartbreaking stories.
Johnson said he "welcomes their pain".
"I welcome their pain and encourage it and ask for it," he says. "I take it on and carry it with me and I listen to each cancer story for the first time. No two cancer stories are the same.
"I've digested about a quarter of a million cancer stories face-to-face over the past seven years and I've spent time with communities effected by it," he continued. "It motivates me."
Johnson added, "I am in a position to help and that's what I offer, so I cope fine. I don't have cancer. It's really the people with cancer that are struggling to cope."
Johnson says he thinks he'll reach his fundraising goal by Christmas this year, and it will be helped in part by his new book Dear Dad. It features prominent Australians writing letters to their fathers, and includes Steve Waugh, Shane Jacobson, Shannon Noll, as well as Johnson himself.
"The book is a surprising, hilarious, sometimes confronting collection of letters to fathers written by notable Aussies," Johnson said. "It really is the whole kit and caboodle. It's as raw and as confronting as it is heartfelt.
"When I read it, it showed me just how lucky I was to get the father I had."
Johnson was raised in Victoria with his two sisters Connie and Hilde by their father alone, after his mother passed away by suicide.
The 41-year-old credits being the way he is today to his father.
"He held his approval just beyond my reach which meant I was always reaching, and if he hadn't held the approval just beyond my grasp then I wouldn't be the type of person I am today, who tries to reach everyday towards something better," he says.
Join Over60
Join our community of over 400,000-plus members today and get the latest Over60 news, offers and articles.
Get all the latest Over60 news, offers and articles.