Muhammad Ali's artworks turn a huge profit at auction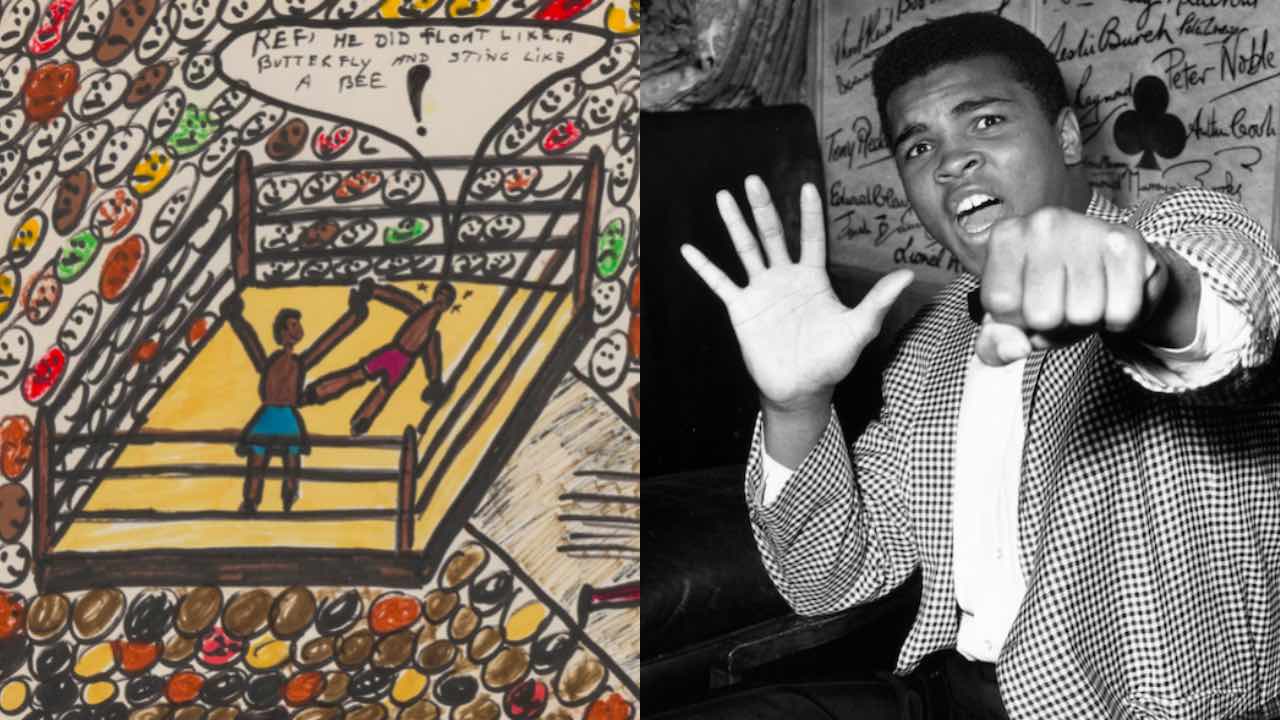 Muhammad Ali's artworks have sold for almost $1 million at an exclusive auction in New York.
The boxer's little-known passion for art saw him create a collection of works that were sold by Bonhams Auction House recently.
The collection included 26 drawings and paintings that Ali created throughout the 1970s, and sold for a collective $945,000.
His biggest work, titled Sting Like A Bee, set a record for the athlete's art as it was sold to a British collector for $425,000.
The artwork depicts one of Ali's boxing ring victories, and was made while he was filming the 1979 movie Freedom Road in Mississippi.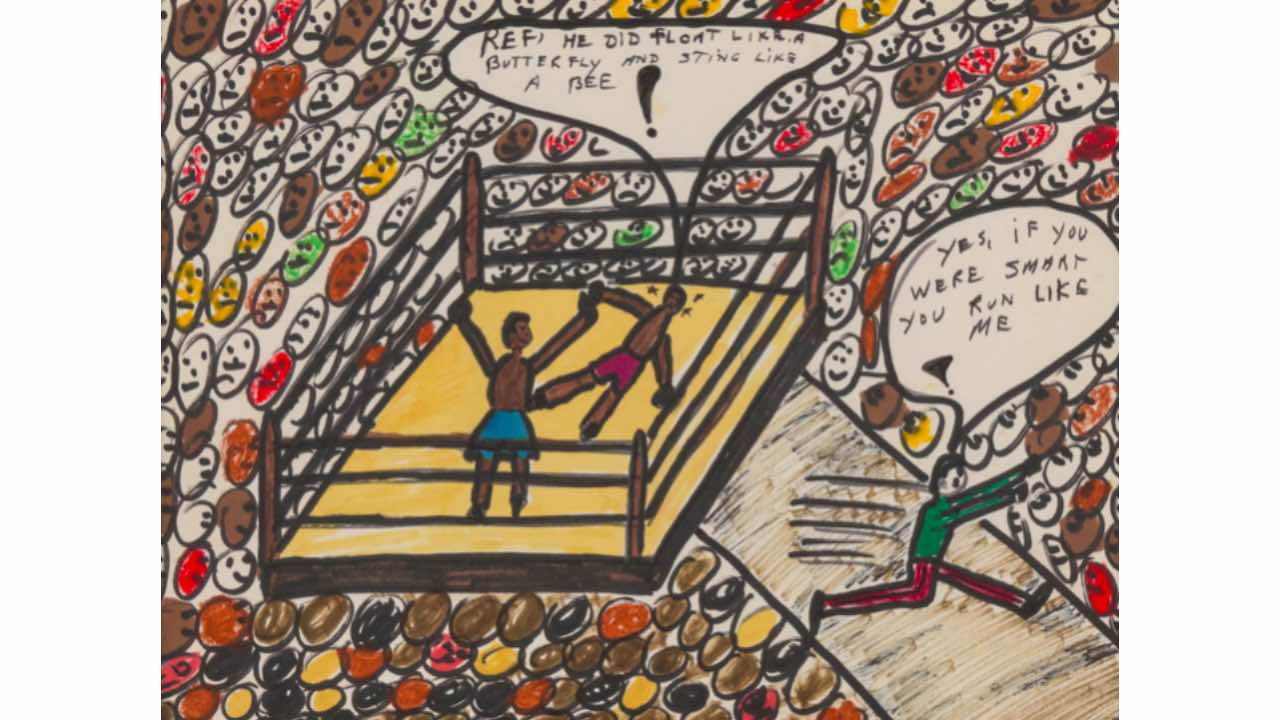 Image credit: Bonhams Auction House
The selling price was 10 times higher than the low estimated price of $40,000, showing the works to be in higher demand than previously thought.
Also in the sale was a 1979 painting on canvas reading "I Love You America" that sold for $150,000, and a 1967 pen sketch that alludes to Ali's faith, which sold for $24,000.
The works originally came from a private collection belonging to Ali's confidante Rodney Hilton Brown.
Brown was the publisher of a series of editions by Ali based on serigraphs commissioned by the World Federation of United Nations Associations.
As part of the World Federation series, Ali created a politically-charged drawing titled Let My People Go, which depicted an enchained African-American man being whipped.
The artwork was subsequently censored by the government agency for its graphic depiction of racial violence.
The controversial artwork sold for $72,800 at Bonhams, after being estimated at just $40,000.
Image credits: Getty Images / Bonhams Auction House