100-year-old postcard finally gets delivered!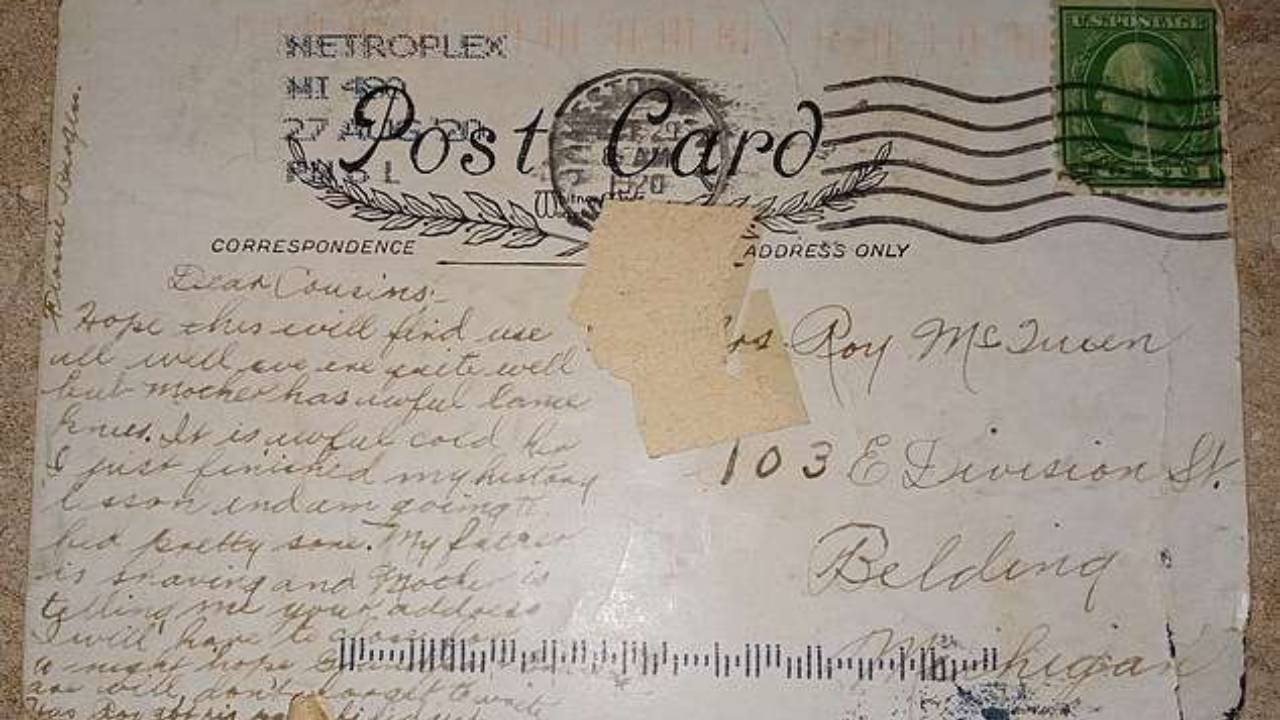 A woman from Michigan ended up receiving a postcard in her mailbox which had been sent almost exactly 100 years ago.
Brittany Keech from Belding, east of Grand Rapids said the message took her by surprise and is now on the hunt of the relatives of the intended recipient.
The postcard had a stamp on it with George Washington's face and was postmarked October 29th, 1920 having been sent right before Halloween of that year, from Jamestown, Michigan.
Keech is now hopeful that she'll be able to track down the descendants of the people whom the message was intended.
"This might be something that their parents can say, 'yea I remember when your great-great grandma would tell me stories'."
So far, she has posted it to a local Facebook group which features local stories where it has garnered over a hundred comments.
If the family is not found, she says she may donate it to the local museum in Belding.
One member of the community, Robby Peters, has begun the search to find relatives.
"I do some genealogy research as a hobby,' said Peters to the Washington Post.
"I started helping my own family, and I kind of caught the bug after that."
Peters found a Roy McQueen in the 1920 census who lived at the same address where Keech is currently residing with her husband and two children.
McQueen was originally from Canada and moved to America in 1887.
He was married to a Nora Murdock and was the manager of a produce company.
The likely author of the postcard is Florence 'Flossie' Burgess, the daughter of Nora Murdock's sister, according to Peters.
"I found census records, death records and marriage records," he explained. "The postcard contained a couple of names and it had a destination, so I had an idea of where to start searching."
"I built a family tree," Peters said. "It doesn't look like Roy and Nora had children, and Flossie seems to have remained unmarried, so there are no direct descendants."